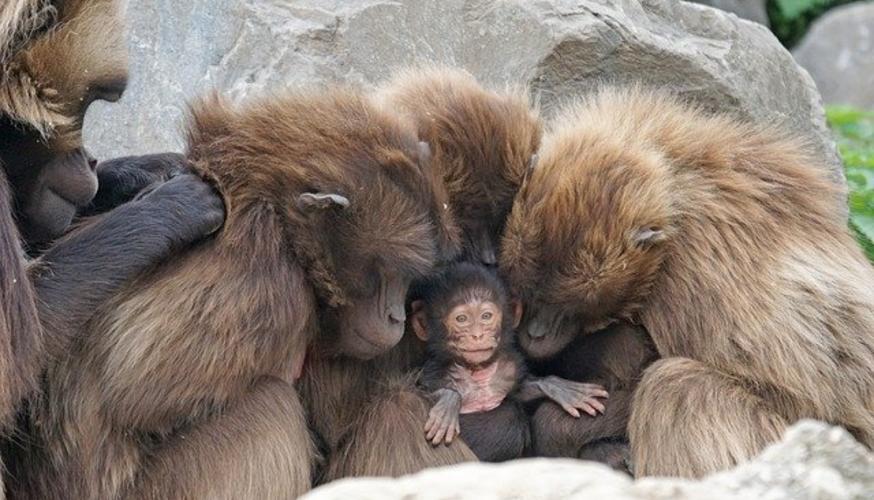 Diagnosed With Borderline Personality Disorder
05 April, 2020
Comments ()
Chapter 14. 2012. My heart is broken. It's not healing. 2014. In psychotherapy I am diagnosed with Borderline Personality Disorder. The past rushes forward and begins to make sense.
I had a good beginning but I forgot. Oh eye, the Corona Virus. Louise was the first person who ever looked after me. I loved being in my family with Tom and Rachel. But I looked after them. I prided myself on it. I used to buy a £4.99 magazine every month that had dishes, recipes, in. Like Mexican. Oh that's it, they had a different country every month. There was a Mexican month. A Chinese month. I even made crispy duck. And hoisin sauce. My least favourite was the Spanish month. Nothing gave me more pleasure than rolling them dinners out. I was the mum with the mostest. The culinary wife to die for. Flea markets were my speciality. Frames, jugs, lamps, an open fire: I kid you not. Then a gas version when the sweeping and ashes got too much. Friends. Sonia's hair caught fire on a Xmas candle, Xmas day, a different Sonia, when we were tripping and teenage Rachel was being a bitch and wouldn't come out of the front room. The back room, my table, this table, was dripping in abundance. All my favourite crockery, ceramics, that I only use once a year, sometimes Easter, off the kitchen shelves, on this table, the Xmas Table. Clarice Cliff-esque my favourite. The orange, the yellow, and a dab of black. Not any more, now I prefer the dark, chocolate, 70s look of Tams and Mason and Cash. Crisps, biscuits, cans of coke. The Golden Girls. Different Strokes. The Real McCoy. I have never seen the beginning of any programme, any film, I was too busy bringing the family stash in.
When Louise heard this it became her speciality, to bring the stash. Cheese, crackers, olives, wine. She took great pride in making sure I was comfy on our pale grey sofa we bought in Habitat, real Habitat. Grey, mottled, modern to go with her modern flat. I would plump up her bottom, like a cushion, and lay my head, and we would laugh, and she got comfy too. Madmen. Merlin. Justifed.

'Are you all right Poppy?'

My nickname. Poppy's pyjamas were put on the radiator at night if it was cold. Poppy. Poppy Two Socks. She found her in one of our Saturday Guardians: this cute little pink pig.
It was too much when we split up. Too fucking real. I was overwhelmed. The blood oozed from me down the motorway from Wales to Cornwall. I couldn't stem it even in the weeks with Rachel. On the bus, looking for a flat, there were drips, from tapping my day-rider, along the aisle, to the seat before the back. 'Don't sit on the back, people put their feet on them.' She was there in every picture, ever line. Down the streets of Whalley Range. Blood pooled around the root balls of the big trees I found comforting. Blood up the stairs to my new flat. It splattered in the Cognitive Behavioural Therapy.

'Where are you most afraid to go?'

'The Unicorn. The Unicorn where we shopped every Friday.'

'The pinnacle of your pyramid you have to overcome — one step at a time. Where shall we try this week?'
The minute I woke up in the morning blood hit the wall. Pumping. Pumping. Continually pumping. My clothes were hanging off. My mum was dying.

'You have to come now.'

I didn't go.
'There are 7 emotions.' I think that's what Mary says, of Peter, Paul and Mary the 70s folk group: my 3 psychiatrists. She is stood in front of a flipchart. 'Each has a reason: for your survival.'

Her, I can't remember her name, sporting the dressing gown that says she has no intention of getting well, was shagged by her granddad since she was 3. Her nana ran off with her granddad when he was found out, when Dressing Gown told a friend in school aged 11 because she thought it was normal. Actually, how do you get over that? Opposite, is the manager of Primark. 'Red, I just see red. I want to kill them.' Her mum threw her out when her fella moved in and she was pregnant to him. And him who seems to be in a wheelchair but isn't, who wears short sleeves to show the scars, was fucked up by both parents being secret alcoholics and him keeping their secret outside the house.

'My mum was a secret alcoholic too.'

But they are each engrossed in their own pain.

'The red mist,' agrees Dressing Gown.

'The red mist,' repeats Primark. 'I just see a red mist.'

'Fight or flight,' Mary explains. Then shows us a video of a baby monkey. It is put in a cage. After being scared for a while, it cuddles up to a piece of fur in the far corner of the cage, ignoring the food closest to him.

'The greatest human need,' says Mary, 'is contact. Is trust. And what each of you has learned through your unstable primary care giver is you could not guarantee if you looked to them whether you would receive love, the right kind of love, or pain. You have carried this forward into all your relationships.'

I am wearing a £99 Cabbages and Roses at Jigsaw top. A £300 ½ price in the sale Cabbages and Roses at Jigsaw coat. Carrying a £210 Mulberry mini-bag. Cos, remember, I have to do better. I have to try harder, because, as my mum repeats, I am ½ black. My head is shaven. No one can rip my hair out of my head anymore.
I have a red trike. My brother has a blue trike. They are not cheap little nothing trikes. They are beautiful trikes with boxes on the back. We ride up and down the uneven flags of Maine Rd. We have great Xmas presents. I get a sewing machine called Betty. My brother smashes it on Xmas morning. My dad walks me to the Doll's Hospital on Oldham Rd on Boxing Day to get Carol's arm put back on her elastic. I have a good life. Three kids in dirty vests who do not have a good life stop my trike and tell me to get them chocolate biscuits. I am scared. Now I have a secret. Cos I get them the chocolate biscuits. It is warm. They are melting. I don't tell my parents. Who also have a secret. 16 years old Angela has arrived. Angela wants vengeance for her mother leaving. At the very least she wants her mother back. My dad chases Angela up the street because Angela is with a black man. Delbert has Angela on the cross bar of his bike. My dad is chasing them. 'Don't come back here a raase.' She brings my brother a crossbow for the next Xmas. My mum and dad are throwing crockery, ceramics, at each other, over my head. It is blue and cream. It is typical of the day. My new sister is in a navy blue Silvercross trolley. Her eyes are wild with fear. My dad drowns our dachshund in the drain in the yard below the swing he hung for us last year, the year before Angela came.

'Why didn't you just bring mum's kids to live with you instead of sending them back to Ireland?' I ask when I am big.

'A black man can't raise a white pickney.'
3 corner coffee tables. Plaster Arab heads. Pickled onions that I eat till I am sick. A children's party in a yellow sticky out dress. The year after Angela my blue dress sticks out but it is not the same. My white ankle socks are still glowing white but they are not the same. My black patent leather shoes are brand new but they are not the same. I still crayon in Sunday School pictures but it is not the same. I cross the road to my first school. There is a girl in a full body cast. The light of their guilt has been switched on. It is blinding. It pings off the bottom of my mum's glass that Angie fills. Night and day, night and day, night and day, Angie never goes away. 'I'll take her to school this morning.'