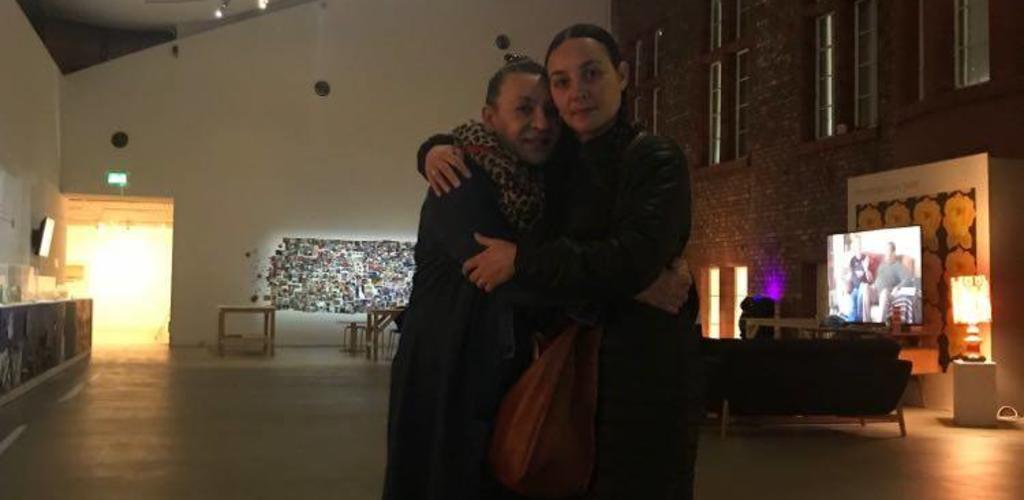 Mother's Day During The Lockdown
22 March, 2020
Comments ()
I don't feel like writing a blog. My journey seems irrelevant during the current situation. I'm inviting you to tell your story of this week below in the comments. I think it is important to log our stories of this week. There will be a world before the lockdown and a different one after the lockdown. In 5, 10, 20 and 30 years time it will be interesting and important for others to read about this moment. Here's mine. Cut and pasted from Excavating the Reno Facebook Group. Written in real time as the week progressed.
Tuesday March 17th

The Whitworth shut its doors today. Possibly today was the last day of The Reno at the Whitworth if it doesn't reopen before April 19th. Don't know what else to say. Gutted. Photo Kirsty Lloyd
Thursday March 19th

Just been shopping. Dressed in khaki just in case. Priorities. Rizla. Lighters. Got plenty of duty free tobacco already. Candles. Hair conditioner. Flour. Yeast. Can't live without bread. In that order. King Prawns. Hummous. Raspberries and cream for lunch. Fuck it. Gonna read a book. Everyone was fabulous. Feels like the Blitz. Unicorn veg shop and Out of the Blue fish shop did a one in one out policy. And had a big wonderful sign saying there is plenty to go round. Was really reassuring.
Friday March 20th

In Suzy Mousah's shed we recorded our final podcast till we don't know when.

Ep 9: See You On The Other Side

https://anchor.fm/oneconversationplease

DD hates this photo taken by Junior Lloyd. She may hate me for using it. I don't care. I think it is wonderfully sexy. It's a roll up she's lighting. She forgot her cigs.
Sunday March 22nd am

HAPPY MOTHERS DAY

As luck would have it my daughter Rachel was visiting our exhibition the day it shut down. Happy mothers day to her too. Remarkable that we were the last 2 people to see The Reno @ The Whitworth properly. And the first time we studied it together. How wonderful is that.

Sunday March 22nd pm

Me and Rachel drove around Chorlton hoping for someone who was flounting the rules so we could have a sit down meal to celebrate Mother's Day. Ended up with a takeaway nutroast and a chilled time at mine. Not quite the same. Wondering what next week will bring.
A part of me is loving the quiet and the time off: it has made me really creative, I'm working on our musical. DD's photo above is kind of symbolic of the femme fatal women I've got in mind, who are our inner self in our musical.

A part of me is really scared.

What are you feeling?
If you're having trouble commenting use Chrome.

#excavatingthereno #therenolive #duringlockdown