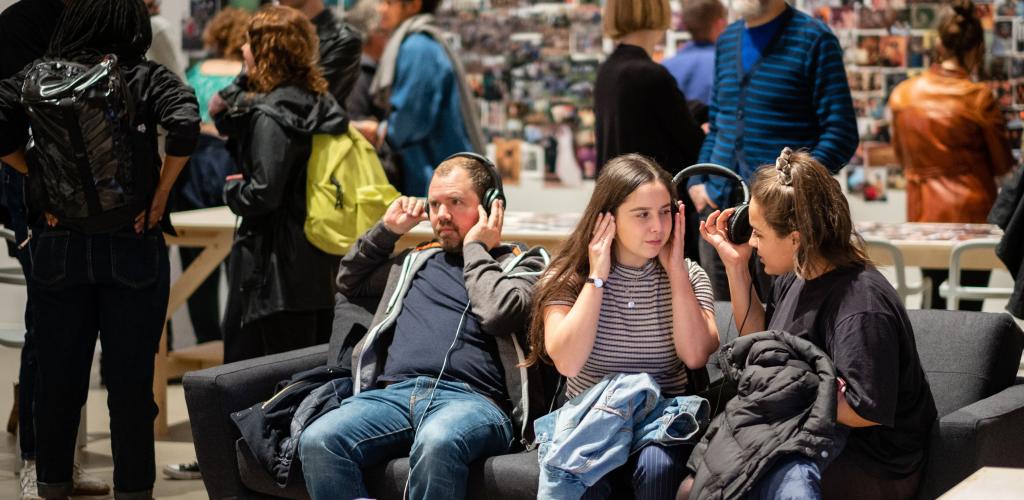 160 Superb Shots of our 28th March 2019 Exhibition Opening
03 November, 2019
Comments ()
160 superb pictures by Karen Rangeley, AKA Rude Gal, of the last do we had in the Whitworth when we first opened our exhibition. Just to get you in the mood for the 21st November book launch. This time we'll be shabeening the lights.
Few jobs to do.

Perfect our photobook so it can go to print this Thursday. Top quality. Only 500 ever. Limited Edition. Makes it rare. A work of art. It won't be cheap.
The profits wil go towards funding our documentary so we can keep artistic control. Keep it authentic. Not have to bend our knee to an external producer. You know what they'll do. What they'll try to do. We know we are better than that now.
Yesterday, in London Dockland Museum in ChatArch's conference I did my spiel, and showed our 6mins film to curators, and archaeologists and loads and loads of heads in that field. They don't have a clue how to do what we have done. But it comes from that authenticity. That we keep control.

Once our documentary is made we will be able to demonstrate how to create true engagement.

I'm too tired to go on with myself. London yesterday in a day. Sparkling on stage. Working on our photo-book today. That will fund our documentary. And I'm sat here smiling.

You know Moss Side, little old Moss Side, and the Reno, we are making fundamental changes in the art's world, the museum world, the archaeological world. We've opened up a gate. They can pass to us, and we can pass to them. A dialogue has begun. But this time we are equals. Because this time we have something they want.
Trouble commenting use Chrome.

#excavatingthereno #therenolive #documentary #equality