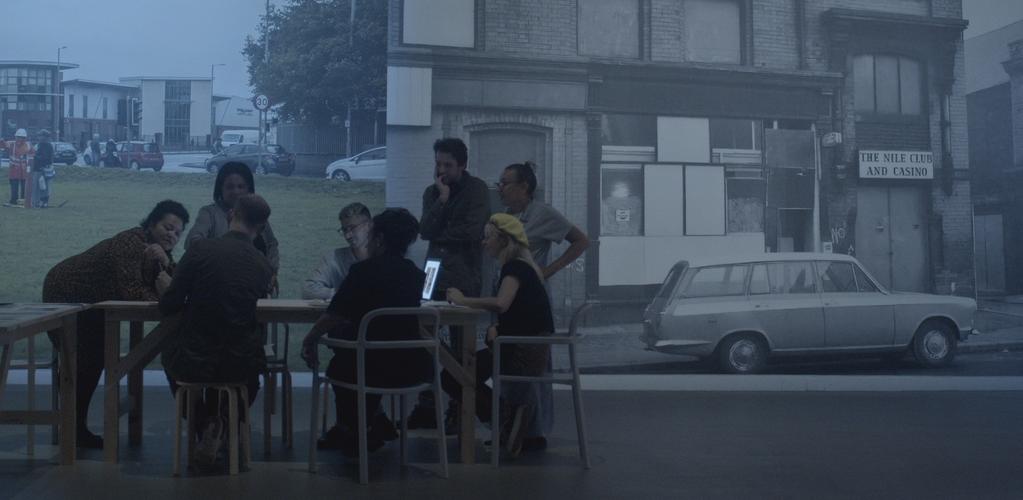 The Reno at The Whitworth Complete
13 October, 2019
Comments ()
We have created the most beautiful space ever. You're gonna love it.
So a couple of days before we changed up the space this couple came in and did modern Jive to a Reno track. Perfectly. The only thing missing was her dress.
Get your dancing shoes polished. We're gonna party on the 21st November. To celebrate our completed space, and the 2nd anniversary of the night we first colonised the Whitworth 23rd November 2017.
First we got decorators in. Trafford Signs is owned by Steve Pope who lives in sin with Posh Margaret who cleaned our 2017 excavated Reno walls to the point that we could eat off them.
Our photographer Karen Rangeley AKA Rude Gal captured the day too.
Then we got lighting in. DBN Lighting is co-owned by Nick Walton who is waiting to live in sin with Karen Rangeley who has photographed everything since the day we did the test dig in October 2016.
From a cold overhead lit space, our gallery warms, and hosts the 2nd of our meetings with MMU fashion graphic design students who are going to do an installation for our 21st of November party, based on Reno styles. We think it is called Ghetto-ology. This is us trying to train them up to think like that and not like art. PIcs Miss Rangeley again.
John Lloyd, who made both our timelapse films, looks like he's in a film
Hats off to my beautiful team. This week has been all about teamwork. xxxx

Trouble commenting use Chrome.

#excavatingthereno #therenolive