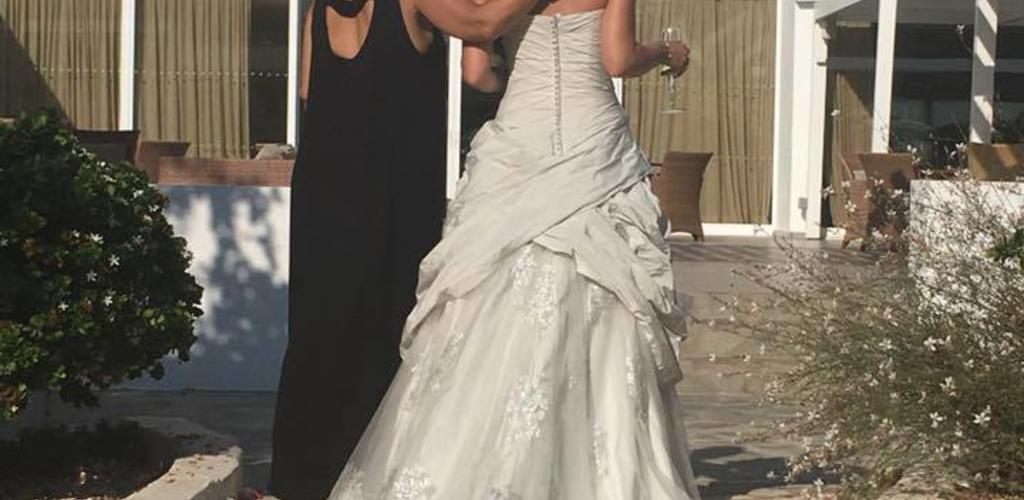 Dedicated to My Mum Margaret Lynch and My Grandson Lucky Blue Lawrence
06 October, 2019
Comments ()
I have 3 shit things to deal with. A 2 fantastic things to tell you. At the beginning of another leg of this journey. First I ain't no Goddamn saint. And I sure ain't doing this for the good of my health. Or maybe I am. Up till now I have been engrossed with my black side. What about my white side?
Limerick

So one day I'm on the exhibition and this guy walk over directed by the Whitworth Staff. He's just got off a plane from Limerick. 'Why didn't you tell me you were coming?' I'm proper annoyed. My mum was from Limerick. Paul Tarpey, as he is called, loves the exhibition. The Irish have their own fight with the English establishment. He particularly loves that I have handwritten some of the directions in the room. And there are Irish references in our timeline.
Lisa

Fast forward. Not last Thursday, the Thursday before, Mega, now known as Abu Jamal, is steering Lisa, Phil the Reno's owner's youngest daughter, towards our exhibition. She is breathing fire. 'You've stole my dad's legacy.' She's that angry I walk back into our room where the Reno 12 are waiting for the fashion students. All hell breaks loose. [I'm laughing now, 2 weeks later] Lisa's shouting. 'You're despicable. You have no honour. You. You. You. You. She's about a meter from my face. 10 minutes or so of abuse later she demands: 'What have you got to say for yourself?' 'Nothing. At the moment.' She wants to kill me. 'You're a politician.' You're this, that, and the other. Of course I'm a politician. How do you think this has happened? I've sucked dick. Kissed babies. Bent over forward and backwards. But I'll tell you this, without my credentials as a successful, multi-award winning playwright for the last 20 years, none of this would have happened. I've been soul searching ever since. Have I robbed her dad's legacy? Hence why I didn't blog last week.
Mandy Hughes

Mandy Hughes is now naming names in the who was a pimp and prostitute texts she's sending me. Threatening to tell MCC. Telling me I'm a disgrace and it's all about Linda fucking Brogan. I know there really are pimps on the wall. I know some of our prostitutes really well. I know some who have been in long term relationships with their pimp right up to this day. But let me tell you this. You know Meerkat Manor. So there is Flower, the matriarch in her beautiful fur coat stood on the top of their hill. Their hill is in the luscious land. And Shakespear is her soldier at arms. Only Flower is allowed to have cubs. So the daughters sneak off to have sex with other factions. These factions don't have wonderful coats. They have scruffy coats just like their scruffy land. To put it simply it's like Flower rules Alec Park, and the scruffy gang live on Princess Rd's grass verge. Well the world had resources, and Moss Side had none. And I bet if the stinky little meerkats got the opportunity they would pimp Flowers daughters. And I am well aware that it was not about food. It was about status, and what makes you look like you have status. It is about survival. It was about drugs. It was about the man wants money: the woman wants love.

I have another example. I read this amazing book, If This Is a Man by Primo Levi. It is about the Holocaust. Not about what the Germans did to them. But what they did to each other in the camps to survive.

In my true Reno era, 1976 to 198, prostitution was a valid career choice. They were without doubt dressed the best. We gave them huge status. They all stood within ear shot of the 3 top tables. A few months after being down there I was pleased and proud to be chosen to be White Mick, the super ponce's, new girlfriend. He was lovely to me. But I knew in my 17 year old self what would eventually be on the table. It was exciting. His Didsbury flat was beautiful in a superhero's villan kind of way. I'll never forget his fluffy yellow towels on his heated towel rail. It was me that ended my prostitute career. I screwed out. Got a dose. Gave it to him. He gave it to his girls. Laughing.

I have no doubt, that beyond 1981 when crack and heroine steamed in and flooded the area, fluffy yellow towels played no part in anything. I bet there were girls who got their fucking face weighed in. As I have always said, here is a platform. Because that story is not just lurking in the Reno, but most inner cities environments that underwent the same plague.
Money

What I am proposing with our heritage/art's centre is no more surviving, let's thrive. Change the narrative. Get hold of the narative and change it. I have asked Lisa to come and tell her dad's story. I've asked Mandy to come and tell her pimp/prostitute narrative. They are worth a fucking fortune. All the stories the world uses to police us, are worth a fortune.

This is what the fortune means to me. When, not if, the council give us the land, it will be a charity. I will make sure it is so stitched up that no one, not even me, can run away with it. The Heritage Lottery Horizon Fund will give us the money to build the building. Again, it will be a charity. Again it will be untouchable. The staff, including the cleaners, will get double the minimum wage. You try running a business without a cleaner. This will insure the staff want our centre to thrive.

Lisa or Mandy, or you, come to write your story. I have techniques if you don't like writing. We will produce them. The charity takes back production costs. We spilt the profit 50/50. But you will have signed a contract that if you make more than a certain amount, if you make it, you will owe the charity 5% forever so it too thrives.

We will ask staff from established heritage/arts/museum institutions to come and train us in admin, but not in the way we run it to our rythm. They then return to their establishments after 6 months or so with a new life experience which puts an end to their tick boxing 'those who don't engage with the arts' because now they'll understand by experiencing our rythm why we don't engage. They will learn to relate to us not the other way round. We will be creating a model that can be replicated. If you've been reading my blog you'll realise it was conceived in the Doll's House idea. Our heritage/arts centre is that idea, but abundant now, no longer afriad of money. It can be implemented in other inner city areas. It is a way of policing Art's Council Funding to big organisations.
Architect

Fairhursts, an architects on Kings Rd in Manchester are on board. They want to give back to the community. They want to rebuild their relationship wth Manchester. They have designed and built many University buildings. Do you know why I contacted them though? Every day, Everard, would knock on and walk my daughter to Thomas Acquinas Secondary School. He was adamant he was going to be an architect. He is now a partner in their firm.

We had our first amazing, inspirational, can't shut up meeting the other day. Everard has opened a competition in his firm to see who can come up wth the best ideas to achieve what we want.

0] The Reno becomes a club, accessed from Princess Rd by a theatrical version of its door and steep stairs.

Undergound the remaining land becomes our centre. Its centre is an amphitheatre. Surrounded by a gallery. Surrounded by 8 clearly defined rooms.

1] Barnhill Street is the major entrance.

2] a photographic studio

3] a woodwork, metal, painting workshop

4] rehearsal room

5] exit with loos and cleaning cupboards

6] recording studio linked to the Reno

7] large undetermined room

8] editing suite

Above ground, covering all I have just mentioned is a sustainable garden that gives us peace, and food we transform into beautiful meals for our cafe, which is made of green excavation cabins.
Limerick Part 2

Paul Tarpey, the lecturer and artist from Limerick invited me over to talk about the Reno at their Make a Move Festival.

The morning after we arrive, the 1st anniversary of my daughter's son's birth, me and my daughter, Rachel, go to registration office to get my mum's birth certificate and marriage certificate. You know the story, her ostracisation for running off with a black man means we have no real knowledge of that part of our heritage.

There is still shame in the voice of the lovely registra when she points out my mum, Margaret Lynch, has no named dad. I tell the registra the story, just like I tell it at the festival that night. My mum's mum, Mary Lynch, my nana, gave birth to my mum in 1926. They lived in George Lock. My mum was the first of 4 births. Each child conceived when she was in service in the big houses near by. Each child taken back to her mum, my mum's nana to bring up. 'Nana's mum may have been repeatedly raped,' Rachel, says.

My mum was raped at 13. Her and her baby were put in a Magdalene home. The baby died at 5. My mum jumped out the window to escape and run back to her nana in 37 Magret Street from where she left to get married, aged 19, in 1945, to the son of a wealthy department store owner in Limerick, Alphonsus Stanners, in St John's Cathedral.

The proof of the stories I had long known are staring at us from the counter. At St George's Quay, beside St John's Castle, we stare at the narrow bit of the Shannon my mum jumped in showing off as a child and nearly drowned

Married, she lived in Kenneth House that overlooked the Shannon. Big enough that the mum, dad, 3 sons, their families and the spinster sister all lived at home. My mum and her husband emigrated to Manchester, 1947, to follow her mum, Mary who had run off with an English man. Alphonsus hadn't done a hands turn in his life. One night, 1957, he punched my mum in the face and grabbed her purse for the pub again. She whalloped him with the enamel nappy pail. Met my dad in the Bowling Green. Left her 12 year old, her 18 month old, and the 2 boys in between, to have me in 1959.

Me and Rachel stop off for lunch in the Green Onion on O'Connell St. Rachel takes out the old fashioned certificates and reads them through. She googles Magret St, where my mum left from to get married. 'It's round the corner.' The house is gone, no 37, but we walk where my mum had walked in her wedding dress 74 years before.

Rachel: 'Had the most wonderful journey & experience in Limerick with my Mum finding her Mum's birth place on my Son's birthday. Emotional is an understatement.'
I leave you with this.

Hi Linda,

I was perusing facebook and the renolive site when I came across a discussion which inspired me to want to offer an opinion. Anyway, what I've written is way too long for facebook and I tried to find the appropriate place to post it to on renolive. Call me thick, but I couldn't figure out where to put my little diatribe. Anyway, I thought screw it I'll send it to Linda and let her stick it up where ever.

It was in response to a piece of the dark side of the Reno written by Mandy Hughes (think that's her name?).

As I went to the time and energy of writing it, here it is. Please feel free to post it where it should be.

PS. Have I mentioned I loathe Facebook!!!!

Thanks.
love B. xo

********************************************************************

I would not presume to know what Linda's intention is or was when she started with this project. However, as stated before she is and has been and will continue to be the IMPEDUS for a great many things. The most monumental being the start of people healing.

I never felt that Linda's intention was a glorification and glamorization of the Reno (maybe I'm out to lunch??). My gut instinct was that it was getting to the root of people and bringing together those who had frequented the club. How this was going to unfold, I don't know if anyone knew that a few years ago! Maybe we do have a very sage women in our midst. Linda who foresaw all of what has unfolded and continues to be unleashed.

I've witnessed and followed this process much like an onion being peeled with a great many layers. Initially, yes, it was about unearthing the Reno and what the Reno was to many people. Yes, with an emphasis on the half caste group. However, the Reno being a night club and meeting place and the cool place to be is but the first layer. As physical digging began I believe for a great many people this also turned into an unearthing of memories emotional and evocative, remembering not just the place and surface aspects but the deeper and more sinister underbelly of what was going on. Little darts pricking prodding and stings of echoes and pain for things that had long since been buried and put away; it started to bring light and awareness of wrongs and injustices that had been perpetrated on others. When we start to stir and move sediment to get to the bottom, then all manner of things will start to occur, come out and be unearthed. Once light has been shown onto something that has been so deeply hidden it is almost impossible for it to go back into darkness.

This is the beauty and essence of Linda it is her ability to show and be empathetic to all, as well as being fair and listening to others and their experiences with gentleness and non-judgement. She also has had the grace and aplomb to acknowledge when she has been wrong and rather than digging in and being stubborn she is one of the few with the ability to recognize where her failing was and corrected it.

The impact of what may seem slow moving and may be perceived from some as an art project is going to be enormous. When you start people talking and opening up about their experiences, some utterly heinous, unbelievable cruelty and taking advantage of those vulnerable souls then and only then can come healing. Linda has ripped off the scab; what lurked beneath; the pus and all that has been incubating not dead! Still, very much alive just dormant. She has now poked, stirred up and brought to light and exposed.

To those of you who have shared your stories and snippets of yourself thank you. To show and share vulnerability takes a great deal of courage and it is very much appreciated. To acknowledge our shame and experiences inflicted on us as innocents that for many, has proven to be life altering. This starts the momentum to healing and helps others in ways I don't think we'll ever grasp the magnitude of.

I find it easier to write on this forum as Facebook becomes so convoluted that I find it really difficult to follow a thread and keep pace with a person's expression and the comments that follow. I'll admit to not being a fan of Facebook either. Once something has been posted it cannot be taken back and leads to a lot of misunderstandings and folk jumping on the band wagon whether to defend or attack! My preference for this forum is that I've always found it to be very respectful and easier to navigate when following a commentary. When people expose themselves and their experiences it's not for others to criticize and judge but for us to try and understand and hopefully applaud those who have had the courage to share their experiences whilst being part of the tapestry that made up those who were involved in the Reno.

Linda created a space where at long last being half caste was validated by others who had similar experiences and could identify with one another. That is not to dismiss others who may be black or white or any other colour of the spectrum. However, being half caste and growing up in the 60-70's in Moss-Side was indeed a unique experience to us. For the most part being forced to have to identify with being black or white and having no acknowledgement of being half caste for me was very impactful. It has taken this site to bring about being proud of being half caste and being recognized as being half caste. For this, I am eternally grateful to Linda. Battling with one's identity can be soul destroying. Some will understand this others perhaps not.

After reading and hopefully grasping what was being said on FB about the dark side of the Reno I felt compelled to have to contribute as best I could and with my understanding of what I read.

Again, Linda thank you for lifting me out of a state of inertia and acceptance of bullshit.

My love and appreciation for you is profound.

Beverley xo
As Persian said when Lisa had left: 'all of it is about you excavating your past you've brought us all along.'

What a beautiful ride those of us who choose to enjoy are having.

And I've just realised the Magdalene Home that my mum was incarcerated in is now the college campus that Paul Tarpey, the lecturer that invited us to speak in Limerick, teaches in. How weird is that?
Ps I'll be blogging on Sundays from now on. Friday is too hectic.

Trouble commenting use Chrome.

#excavatingthereno #therenolive #love