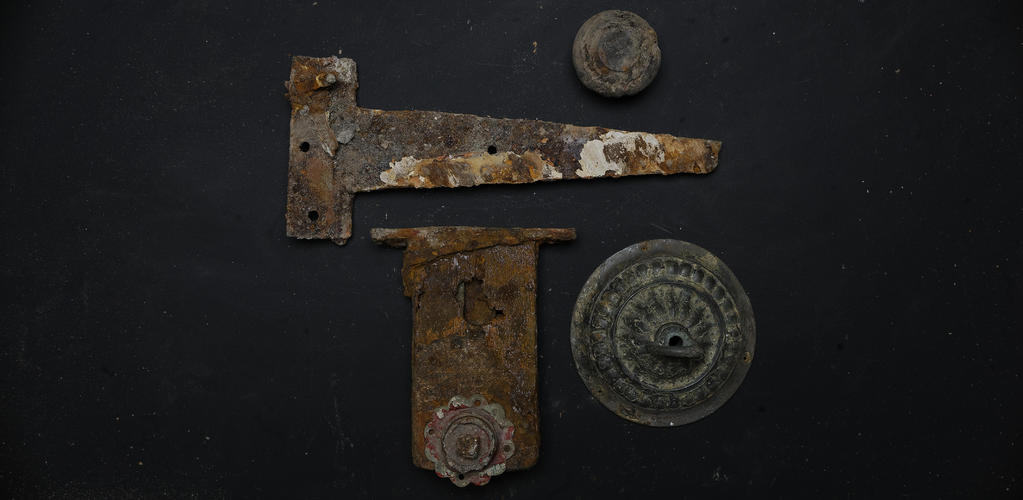 The Reno Map in Artefacts
1976. Afro combs reign. Never before midnight. Pass the bricks, the hinge, the light, the fire alarm. 'I know your farda.' Yeah I look good in the ledge to ceiling mirror. Do not whatever you do fall down the stairs. Push the double red lino doors. Turn left. First call the ladies. Check your makeup. Take your last pill just in case. Laughing. The knights drown the empty wallets in their cistern. Dab aftershave just in case. Coke or Pepsi? Dangle between 2 fingers? Clench by the top? A dash in the Courvoisier for the working girl just ended her shift. The 3 top tables left vacant for our King and Queen. Turn left. Persian's blue picket fence. He never spoke then. 4 knights sip their Special Brew with their spliff. Till they hold up the first Asda. Champagne. Turn left again. The gambling room fire is always ablaze. Older Jamaican's drink Guinness for their health. Careful of the slant in the red and blue tiles where the crates tower. You're back opposite the stairs.
Us who know know. Hope to give those who don't a little taste.
Go see them in real life. The Reno at The Whitworth.

#Excavatingthereno #therenolive #map #interiordesign

Having trouble commenting use Chrome.

See you next week off on hols. x