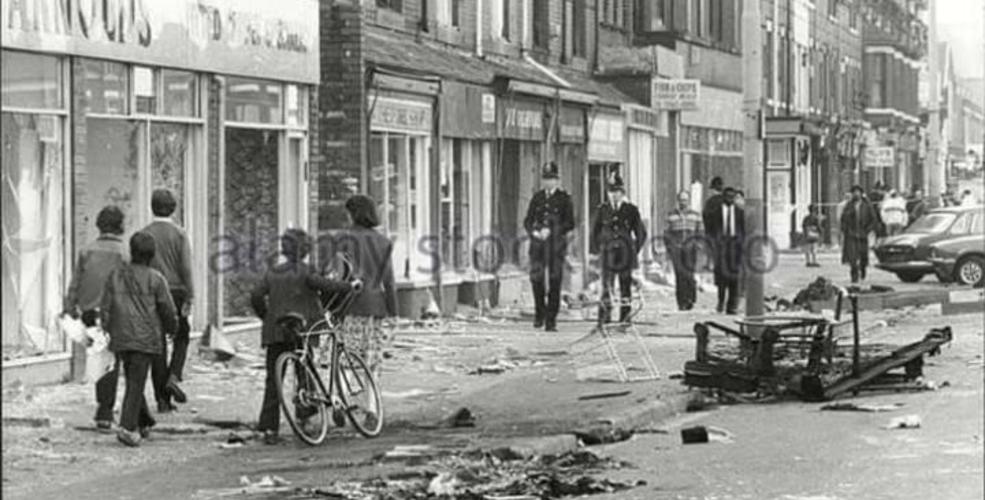 The Battle for £11,000
After this blog my Reno residency at The Whitworth is most definitely gonna feel a bit awkward for the next couple of weeks. But it will set me free. I will absolutely ensure by blabbing the bullying can never happen again.
Not last Monday but the Monday before I woke up with everything hurting. Even my shins were in pain. Later in the day I dropped my hard-drive. Went to this computer shop to get it fixed. The Italian owner was fucking insane, cheeky cunt. Got on the bus still fucking hurting. More shit happened on Tuesday, while ticking the lists I make on top of my lists. I had 2 grant applications to write, and a Kickstarter to organise. [You ask the public for money] T-shirts and rewards to design: to give in return for their donation. The estimate to build our temple had just come in at £25,000.
Then Wednesday I read this.
With museum funding now under the spotlight, is an entirely new funding model the answer? [The heading splashed across a copy of our website logo]

2019 is the year museum and galleries started to wash their hands of dubious sponsorships. After Nan Goldin led protests outside numerous galleries for their the Sackler Trust funding, art institutions around the world are beginning to take note and turn their backs on sullied sponsorships and tarnished donations.

Only last week, leading contemporary art competition Turner Prize came into disrepute after a Guardian journalist discovered that the chairman of sponsor StageCoach, the British version of Greyhound, wanted a ban on LGBT issues being taught in schools. The Tate, which runs Turner Prize, has since ended the deal.

The funding furore reminds us that, essentially, museums and galleries are there to serve a public good; not to canonise ethically dubious companies into saintly patronage.

Charles Esche (Director of Van Abbemuseum in Netherlands) and Alistair Hudson (Director of Whitworth Gallery in England) are two museum directors turning their backs on the megastar model of museum funding used across the UK, where you bring in big names and sell out exhibitions to reclaim the museum's place as a chapel of public good. "What's happening right now, with Sackler, the Whitney board member linked to tear gas, and the Museum of Natural History abandoning the Brazilian American Chamber of Commerce over Bolsonaro, is that they are constituent actions," says Esche. "It's not the leadership that decides that they shouldn't be taking money from Sackler."

Escher says the Sackler funding scandal has given him the right of refusal when it comes to who sponsors, because it helps him argue against the public backlash it will generate: "It allows me to say things I might like to say, but I wouldn't be allowed to. Before all this, if Sackler had offered us money, it would be incredibly hard for me to say no to it."

For the past year, Hudson and Esche have been developing projects around the concept of Arte Útil. Based on an updated version of Useful Art, first coined by Argentine artist Eduardo Costa in 1969, the term was recently revived thanks to Tania Bruguera promoting a return to art as activism; a tool for civic engagement and a force that can change people's lives.

Both directors are in charge of galleries located in cities outside the country's capital, with their own issues around social cohesion. Manchester, in the heart of northern England, is a city known for working class culture and for being the birthplace of the industrial revolution, while Eindhoven in Netherlands has a large immigrant population—nearly a third of residents were born outside of the country.

"Essentially, we think very similarly, [of] art as something which is an inspiration for social change, rather than art is a value purely in and of itself," Hudson tells me when explaining how he and Escher ended up working together. "Museums are places were muses should be encountered and inspiration should be taken outside," Esche adds, saying we need to foster "imaginative power" of public galleries.

Currently on display at Whitworth is a project called Reno. In 2017, artist Linda Brogan and a group of local residents spent an entire year excavating the site of a funk and soul cellar club. Demolished in 1987, The Reno was a club located in Moss Side, an area of inner-city Manchester known for gangs and gun crime. The Reno was also one of the only nightlife spots black and mixed-race communities could both call home. Now Brogan invites younger generates to step on the dancefloor that gave her refuge in a time boilerplated by pub signs stating, "No Irish, No Blacks, No Dogs."

Across the Channel in Eindhoven, Esche has opened up the museum to local LGBT communities to help queer the collection. "It's not just about looking at LGBTQIA works or artists," he says. "We have this European classic collection, largely based on an American model developed after the second world war, but what happens is you look at it from a queer perspective. Not just in terms of sexuality but being generally 'deviant.'"

Both parties say is that they couldn't have done this without the Transformative Grant from international arts charity the Outset Contemporary Art Fund. Unlike other forms of sponsorship, it doesn't infer a typical business model on the complex world of generating impact through the arts. Esche ends our conversation by suggesting it's not where you get money from but our definition of value in the arts that needs to be redefined. "Why does capitalism make money?" he asks. "This is a fundamental question in our society. And one of the huge reasons is that we use that money in order to build culture. The economy produces excess and the excess is burnt and destroyed through culture. So our job is to use the money that these people produce."

Article by Caroline Christie in Documentjournal.com

https://www.documentjournal.com/2019/05/as-funding-scandals-shake-the-art-world-two-museums-seek-new-alternatives/
I saw fucking red. I dashed off an email to Alistair the Whitworth director and Sam Lackey their senior curator.

Linda Brogan Wed, May 15, 6:39 PM (9 days ago) to ?Alistair, ?Samantha

Okay. You know I love you both. But if you are allowing these articles to go into print and making a name for yourself off our efforts then you should use the Outset money for our transformation in September and take the stress off my back.

It will cost a maximum of £25,000. £13,000 of that are Whitworth technician fees. Which I never understand because I imagine they are getting a monthly wage. Not one word of this is personal. You know I love Paul and Mark too. It just doesn't make sense.

Think what I am actually going through. And think what this article is suggesting. That the Whitworth is funding all we do. That in itself is a potential scandal. Conversations need to be had. Smiling.

Huge hugs.

Linda xx
There was no way on earth I was fucking smiling.
Samantha Lackey Thu, May 16, 6:25 AM (8 days ago) to ?me,?Alistair

HI Linda

Why don't we sit down and go through the budget in relation to the project and review where we're up to? I haven't heard about how it's developing for a couple of weeks. Then we can look together at how we spend the available money to realise what's most important for the Reno. Bring your diary tonight and let's put something in.

Sam

X
Alistair Hudson May 16, 2019, 7:40 AM (8 days ago) to ?Samantha, ?me

Yes best to talk. These kind of articles are written without us and the press put one thing and another together to make a story that isn't accurate - I will be discussing that today with them.
But I still wasn't happy. I wasn't gonna spend another moment worrying about a red cent because over night I had actually worked out what had happened.
2016 I came in on budget filming our ACE funded memoirs. 2017 I over spent by £174 in our ACE funded excavation. Salford University Archaeology the wonderful Sarah Cattell who made our excavation a total pleasure, and her boss Adam Thompson, spent months with me going through the budget. We worked out together the exact length of the site therefore the exact amount of fencing, the exact amount of feet, the things the fencing sit in, every wage, we were meticulous. The last thing on earth I am is incompetent.

The first day I sat with Sam and Ed after I got the great news that ACE were funding our Whitworth residency, Sam informed me about all these hidden costs. Everything that comes in the gallery that is organic like wood, material etc has to be frozen in case of infestations that might hurt the art. A huge expense to transport all we might need to Liverpool industrial freezers, and then the cost of the freezing itself. The technicians have to be paid for. In the theatre world that I come from they are on hand for anything you need. The list was endless. Inside I just crumpled. I ingested it as a failing of mine. I felt incompetent. How the fuck was I gonna pay for it all? September 2018 my worrying, that led to me waking up on Monday May the 23rd2019, paralyzed with fear, so even my fucking shins were hurting, began on that day.

Long story short. It isn't my fault. How the fuck am I gonna know any of those costs if no one told me before I applied for my grant? In the meeting where we actually signed my application off Sam actually admitted she hadn't read it. I'm sat in the café looking at Sam and Ed. It's a wonderful moment. We've got the residency grant. It's a terrible moment I haven't asked for nearly enough money. For the first time in this journey I am gonna fail. I am gonna fail. I am gonna fail. I am not gonna fail.

I spent all Xmas working out how we could do this part, the first install, the workspace you see now, for nothing. And keep the £11,000 the Whitworth had promised to do the Reno reconstruction that has now evolved into the temple. I had the ingenious idea to recycle the William Kentridge soundproofing as our walls. I'd lend this chairs from this office, that table from this office, oh, and 2 high backed purple chairs that used to be in the former Whitworth director's office: a real 70s colour. The 70s were naturally about recycling out of necessity because of poverty no one had credit cards then. I did a scale drawing of how it would all fit in our workspace. We'd just store the soundproofing against the wall. I worked out exactly how much space it would use. We'd use the piles as worktops. We'd, we'd, we'd. What I had in mind was a living, breathing studio that is a mess because we would be using it to work out how to actually reconstruct the Reno, design a photo-book, and edit all our excavation film memoirs etc into a 60mins documentary. To me it wasn't what the place looked like but its function. I was excited about that. I'd be, we'd be, like real artists in a real gallery space. I had a complete plan that would keep the £11,000 in tact. I also worked out how to spend the £11,000 to reconstruct the Reno on a budget, including paying technician fees. My first indication that all was not well was when I received an email that the purple chairs had been given to a community center. I had been asking for them for weeks.

The meeting to look at my plans was on 10thof January 2019. I was absolutely shitting myself. Sam is the matriarch. The whole of the Whitworth goes through Sam. She had never liked the purple chairs. It was a clear indication I had a fight on my hands. Even if she hadn't got rid of them herself, she would have protected them if she intended for me to have them.

'You're very quiet today.' Her opening line.

'I'm fine.'

We're waiting for Ed to come back with the coffees. He returns. It quickly descends.

'You don't care about my feelings.' She's shouting. I'm not sure if it was actually. 'Don't you care about my feelings?'

I take it in. I take a deep breath. I am in the mistress' house. In her presence. I must answer accordingly. I must give her what she wants. I must hold my own. I am a freedom fighter. I must be able to look at myself in the mirror. 'Of course I care about your feelings, but I care about mine, and the project more.'

She ponders my answer for a while. 'Okay fair enough.'

Okay, why am I caring about her feelings? It's not about her feelings. My feelings. Any fucking individual's feelings. It is about. It is about exactly what is happening. The past is paralyzing me. She is worth more than me. Whether she thinks she is liberal or not, whether I think I am free or not, the fucking historic situation is still playing itself out. I can't have or want a fucking studio because she knows, the Whitworth knows, better than me, and they have a reputation to hold up, that goes along with their beige anoraks, because that is their traditional audience, and no matter what they are saying, ticking boxes about they want an audience like me, they do not want to upset an audience they want to keep. It comes under the heading: it is a curatorial thing. And whether I like it or not in my psyche is lynching and whipping and segregated sinks. They are in my lifetime. And the mistress is mad at me. Look the mistress' eyes are mad at me.

But now she is saving me. She is going to give me a wonderful place. Her and Ed are designing it to go with Whitworth policy. There is a ratio of 50% height of TV table to desk height table. And I have joined in because they like me again. And what the heck they are paying for it now. Because they are afraid that if we look skanky upstairs in our space they will get the blame for not doing right by the little niggas. Okay go ahead pay for it. So I am joining in.

'As long as the £11,000 is intact for the reconstruction.'

'Yes'

So everything they want to add to make our space Whitworthesque, I am making sure, I am writing to Sam and Ed asking are the Whitworth paying for this.

'Yes, the whitworth is paying for this.'

'Then go head then.'
We are sat on our bonding outing in the Tetley Art Gallery in Leeds when Sam informs me the £11,000 is spent.

'But I asked you every time you spent something were you paying for it.'

'The £11,000 is spent.'

But they want me to miraculously transform the space into a real exhibition by the 23rdof August so the technicians can come in a put it in place by the 12th. I just go quiet. I'm not even gonna argue the toss.

Then she is rescuing me again. She turns to Ed, " I could use the £10,000 then I just have to find £1000.'
They give me a new infection at our next meeting.

'The first install is coming in at £15,000.'

The one you have already seen. The way the exhibit looks today. I now feel guilty about the money that they spent. I feel guilty for wanting, for needing the £11,000, although they are rolling me out at every opportunity to talk about the Reno at The Whitworth. I don't mind. I'm electric on stage and I use it to create a new audience for us. Which the Whitworth love, I'm ticking all their boxes. Cos as I succeed they also get the glory. I'm authentic. You cannot use me to tick any boxes. I totally refuse to be a token.

I sent my email demanding £25,000 last Thursday. Sam asked I bring my diary so we can arrange a date to talk about available finances. Me, and the Reno 12 have the most wonderful Thursday night with her in the Whitworth secret art collection looking at fabulous priceless works of art by Picasso, Lowry, Miro, Paula Rego. Sam is in her element. She's really good at it. We love her company. We're outside smoking, when she comes out with her laptop. 'Let's arrange that date.'

As usual it makes me scared. But I can temper that fear with: it don't matter what you say or how you are making me feel right now, tomorrow at 1pm I am not leaving the meeting I have already set up with Alistair without £25,000.
I didn't. I had been practising my logic on John, Karen, and Suzy M all day.
Me and Alistair come at each other from a different place. He is also new to the Whitworth. This is his mission statement: 'a lot of community projects, even with lots of people involved, are ultimately about making work that advances an artist's career. Something we need to bring back into the equation is the responsibility artists have. They should work collectively within society to be more useful. ' I am totally fucking useful. Now and to the future of people like us.

Over lunch he understands when I lay it all down how it wasn't my incompetence that made me enter our residency without enough money. I had not been educated in what we need. And it does no one any good if I fail because my focus is split chasing money. And my job is to make people feel good when they visit so they visit again. To talk, to greet, to be me. To have the vision to carry us forward. He asks, 'what are we gonna do together after this?'

'I have a plan.'
I didn't write about this last week to give Alistair a chance to talk to Sam, and look at the Whitworth budget to find the £25,000 as he promised.

The timing is perfect. I received message from Carl Cuphrey in China on Wednesday: 'you disappeared from your project... I miss you x'

I replied: 'I understand. I'm back. Thank you for missing me.'

Now everyone knows, including myself, where I disappeared. It most definitely is gonna feel a bit awkward for the next couple of weeks, but do you know I am no longer paralyzed. I am set free. And I have absolutely ensured by blabbing this bullying can never happen again.
Trouble commenting use Chrome.

#excavatingthereno #therenolive #bullying