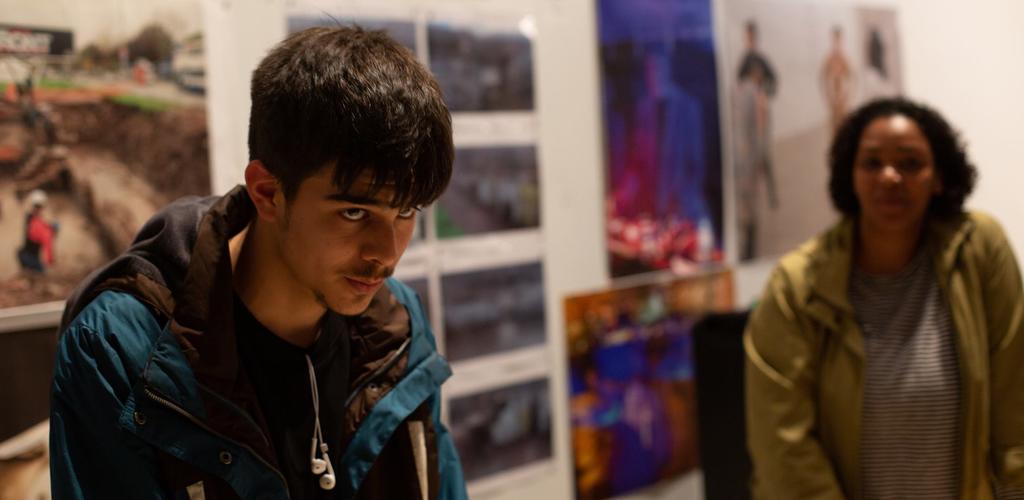 Contact Theatre's Young Company CYC Visited The Reno 12 Last Thursday
29 April, 2019
Comments ()
This video is really special. Our meeting has stayed with me all week. Aged 16 to 25 CYC are at the beginning of their journey. Figuring out their identity. Like we were in the Reno. As Persian points out you can't get out of this conundrum. It's a rite of passage. You will identify with them every step of the way.
Lauren: I basically left Northern Ireland because it was driving me round the bend. . . . I'm Northern Irish and I'm British but I'm Irish but I'm all 3. But I can't be all 3 . . . I'm trying to figure out where I fit where I fit in all of that.

Barrie: That's similar to our . . . we're all half-caste, mixed race, black. We weren't accepted by neither white or black. We had to figure out where we stood.

Lauren: 'We want our kids to know the shit that we've been through' . . . but that's feeding into 'I hate them because they shot my uncle.' And it just goes round and round and round. At what point do we stop and say can we forget about this? Can we just be fucking amicable?

Me: Everything you are saying is actually your art. That's your real art to just be fucking totally honest. That's the dare.
Can't comment try Chrome.

#excavatingthereno #therenolive #therenoatthewhitworth #northernireland