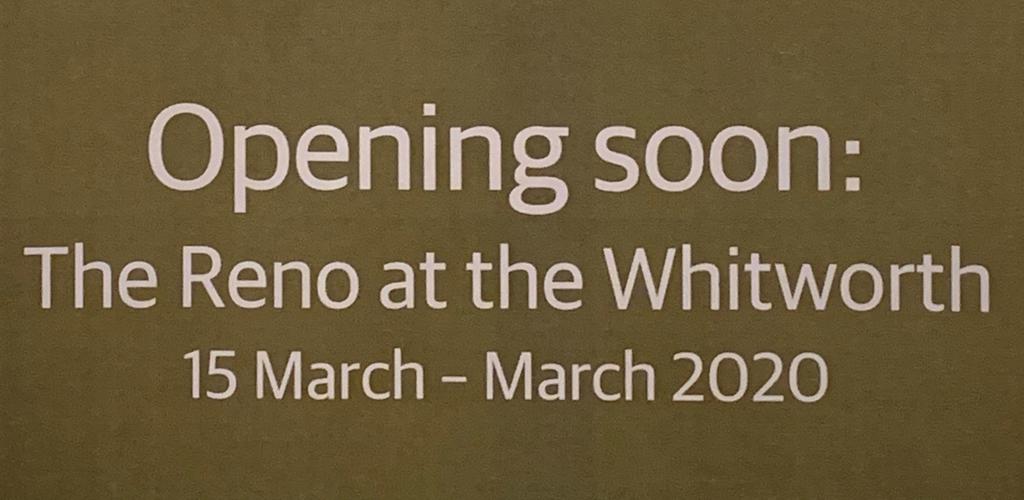 The Reno 12s Dreams For Our Project
06 March, 2019
Comments ()
I'm gonna open with Colin Horniman's comment on my last blog: Harvesting Moss Side. When I say the guy nailed it. 'The white middle-classes are a species of their own! No wonder you are angry. They cannot conceive of anybody who is different from them. They patronise 'others' on a mass scale and can't understand why we're not grateful. The work you are doing is so important because it brings art and history to those who didn't think it was anything to do with them. I think you're fucking amazing Linda!'
Then I'm jumping to: I went to invite the Hulme and Moss Side Age Friendly to next Friday March the 15th when we take over our Whitworth space, they gave us £4000. I also invited them to do memoirs. Awe, you should have seen their faces. They were so happy that we have something for us. Something so different to what Colin nails. We don't have to be grateful. This is all about us, for us, in whatever way we like. Mental.
Now I'll take you to a quote of Carmen's from tonight's video, which is the root of the above 2 comments.

Carmen: 'What walks of life. That's bothered me through life. Not being educated. Not going to school, not going to college, not going to university, and at a later time in life, like 47, when I decided I'm gonna change my life, and I'm gonna do something different, sometimes I've thought: am I mind-wise on their level, can I be in their company, are they more intelligent than me? I've thought that a lot of times throughout my life.'
Haven't we all. And haven't they helped us to think that.
Come. Make use of our platform. Hang out. Have your say.
Trouble commenting try Chrome browser. #excavatingthereno #therenolive. Sorry sound's a bit iffy tonight.