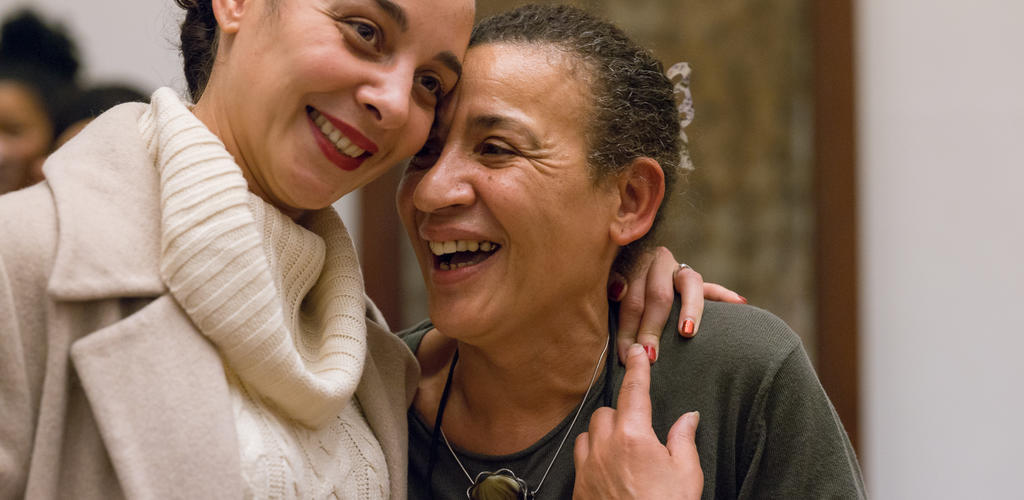 Linda Brogan & The Reno 12s Whitworth Invitation To You
27 February, 2019
Comments ()
You know when I knew I'd truly done a great thing producing the Reno memoirs, excavation, celebration, backfill, when my daughter @Rachel Lawrence said minutes before this photo in the The Whitworth colonisation on 23rd of November 2017 'You've smashed it mum.' I look overjoyed. I'm all about legacy. And she's mine. On 15th of March we take our next step to build a real legacy for us all.
I smashed it in November 2017. What do we call better than smashing it. We have a whole prestigious art gallery for 12 months. Think of all we can do. I talked to the Heritage Lottery Fund today. And they suggest we concentrate the new memoirs that contextualise ours in Hulme, Moss Side, Chorlton on Medlock and Greenheys. That yeah we capture the stories from before 1937. But the 40s, 50s, 60s, 70s too.
Here is our beautifully shot, beautifully read, poetic invitation to you.

What Was Your Club Called?
Having trouble commenting try a different browser. Chrome is good.