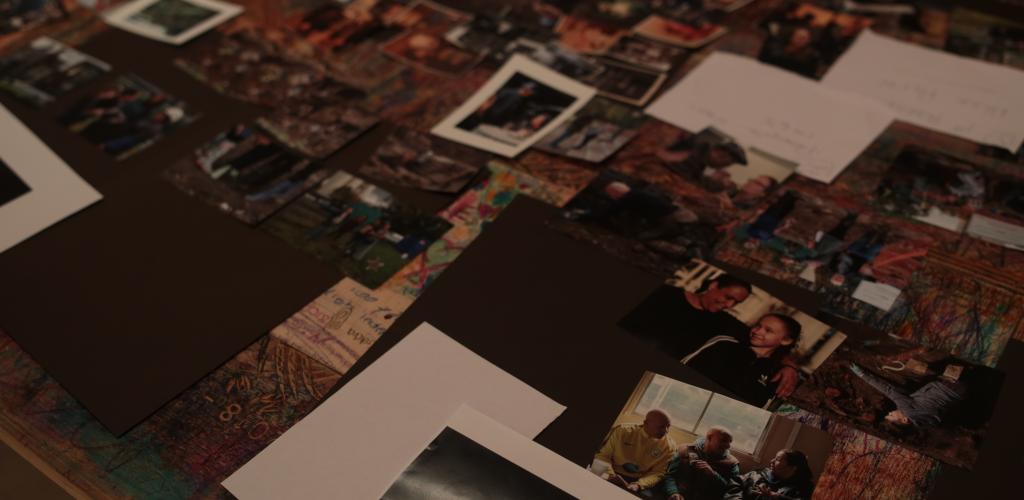 What Was The Pebble That Caused The Reno To Ripple Again?
08 February, 2019
Comments ()
We revisit our excavation photo edit from our R&D sessions week 4. Karen asks: Do the photos we picked still have relevance?' We're in week 14. We've had a lot of discussions. We've come up with reconstructing the Reno, and filming the memoirs before we were born. How has all of this impacted on our photo choice? Then it gets more interesting. #excavatingthereno #therenolive
In our Excavating the Reno Facebook Group @Barrie George has been talking aboout the ripple effect. First the memoirs, then the excavation, then the Whitworth colonisation, then 8 awards, then the current Whitworth residency. But what was the pebble? Is it the Reno itself? Is it my first thoughts to dig it up? Is it the Africans that came? Is it the white women who had kids to them?
Our photo-book designer @Barrie George gets us motivated as we try to visualise it in pebble/ripple form.

Barrie: 'For me on reflection the pebble is your first thought. Because without that first thought nothing would have happened about digging the Reno up so that was the first stone.'

Me: ' So the Reno was the pond?'

Carmen: 'You could make it like an album. [The photo-book] They're opening a film.'
Week 1, with me, we watched our excavation photo slide. Week 2, with Karen, we just picked photos we liked. Week 4, with Karen, we learned about photographic narrative. Week 14 we are practising photo-book design with flair and ingenuity. That is how much we have grown and blossomed into artistic possibilities.
Befriend me on FB. I'm wearing my blue hard hat in my profile. Then you can join our Excavating The Reno FB Group.

And remember, having trouble commenting below try a different browser. Chrome works better for Macs.