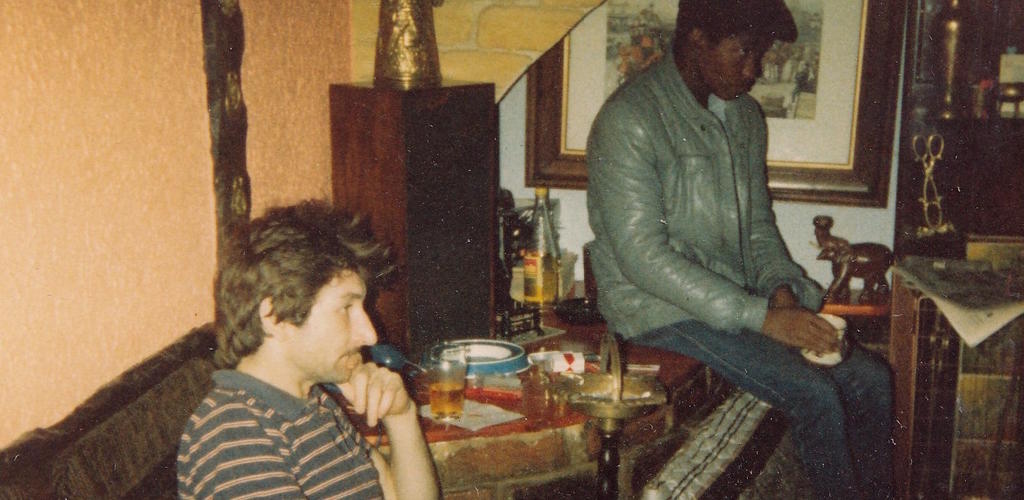 Triggy Interviews Carmen Jones
22 January, 2019
Comments ()
I'm quoting Gail Allott again tonight: 'Natural, that's the only way to describe these interviews. Comes over, just two people having a conversation naturally. Love them " took a couple of dirties home" Triggy, honesty to the bone. What's just dawned on me is that the people who went down the Reno have some life experiences that the average person couldn't begin to understand. I'd go as far as to say the average person sees the stories of our lives in a film or a drama on tv. Really enjoyed listening to these interviews, love the electric vibe of the group and the mutual understanding of each others journey.'
Couldn't have said it better myself. So here's tonight.
Carmen: 'For me it was the music. I couldn't imagine a night anywhere not ending with the Reno.'

Phil: 'In the generation of weed a lot of trust was given . . . when heroin came around they're gonna sell it but they're gonna spend the money on gear.'

Triggy: ' If I could stop one person.'
Here's last night's interviews so you can concentrate without me going on with meself. Persian Interviews Stevie. Carmen Interviews Triggy.
And Friday nights. Jeff Interviews Barry. Barry Inerviews Jeff. Stevie Interviews Persian. They deserve an audience. They are so wonderful and natural as Gail says.