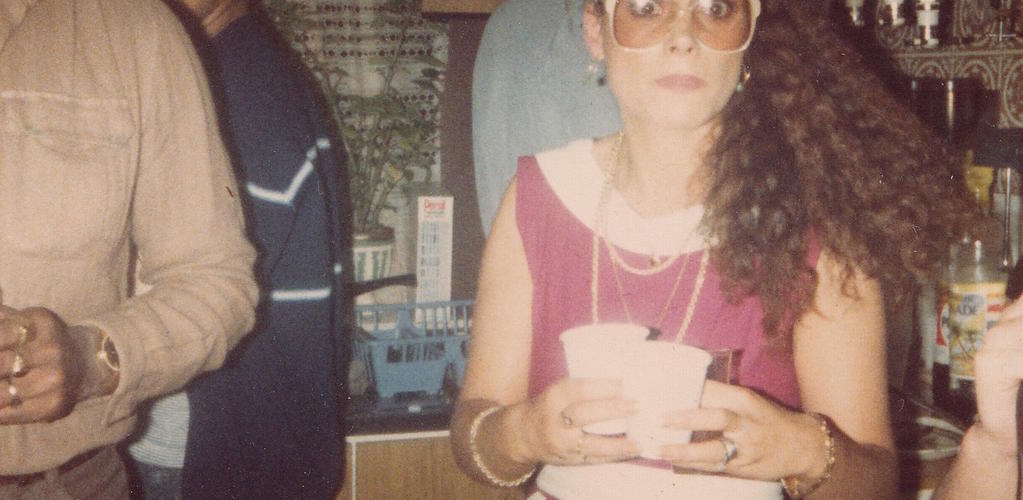 Persian Interviews Stevie. Carmen interviews Triggy
21 January, 2019
Comments ()
On Friday Gail Allot asked: 'Linda Brogan Tell me something!! Did you ever imagine that morning you said to your neighbor "Im gonna dig up the Reno" did you ever imagine, This??? What a phenomenon, it's just an absolute amazing project. So many Reno family have got on board but also to be acknowledged by the media and put forward for all the awards, what an achievement. I admire your commitment but also the commitment of your team. You are all doing justice to an injustice that we just came to except as "Oh well, such was life then". People are not just hearing, for the first time, what we have to say but they are actually taking time to try and understand what it was like back then. '
All I did Gail was provide a platform for our voice. I used the credit I had already built up as a playwright to get the Art's Council to give me the money. I have a great name in the art's world as a playwright. But I have an even greater name in the art's world for being anarchic anyway; for asking difficult questions; for saying in public what can't be said. Do you know where I learned to have that voice? Laughing. It was in the Reno.
If I had never gone to the Reno I would never have been anarchic enough to dig up the Reno. There were wonderful conversations going on at the time down the Reno about our station in the world, about our lack of entitlement. We were just teenagers then buried under the weight of the labels they'd pinned to our backs.
It's a really weird circle. If I hadn't been in the art's world I would never have got the money and the help from all the different authorities I needed to do the memoirs, to excavate the Reno, but if I had never gone in the Reno I wouldn't be able to think, hey fuck it, you ain't all that, we are entitled to be heard too.
The Reno was bigger than our world at that time. Our world was so tiny: we weren't expected to have, to do, or to be anything. I remember at my first office job not saying I came from Moss Side. "Oh well, such was life then". No. No. No. No. It was fucking horrible. Lots of things were horrible. But in our Reno, in our safe haven, in our Wild West, we were kings and queens and gunslingers, we jumped off balconies onto horses, we flipped our poncho back and squinted our eye against the sun, we were heroes.
There was an interlude when we all went off and lived our lives, as Phil Collins Snr says in another of his writings 'got older and wiser.' Older and wiser to me means: we will have been sat there ripping those labels off our backs and reading them and understanding what they truly mean, what they did to us. As you say Gail: 'You are all doing justice to an injustice that we just came to except as "Oh well, such was life then". People are not just hearing, for the first time, what we have to say but they are actually taking time to try and understand what it was like back then. '
That was the true spirit of the Reno. We were rebellious, living to our own rules because we were more intelligent, more honest, more as people say now 'woke' back then, than the average person. In all honesty I absolutely believed in that. I knew we would have plenty to say. Any fucker would have had a great night down the Reno. You'd have to be dead not to get on our vibe. I believed in our honesty then. I believe in our honesty now. The Reno was the music and the people. We are the same people. We are still alive. The media and the awards are just saying like we would have said going out squinting our eyes against the dawn sun 'man that was a good night.' Because they have spent time down the Reno. Laughing. Hope you get my drift.
On Friday Phil Collins Snr commented: 'It's such thought provoking project..a self realisation and therapeutic process of discovering the complete me and listening and communicating about many diverse subjects that include a people of all races who have taken that unpredictable journey from life in the ghetto to intellectual debates in the Whitworth Gallery...Language is a powerful tool and the Reno 12 are the vanguard voice that wants to awaken your minds open your hearts and heal your souls...with words and visions of truth...and hope that you gain inspiration and courage to pursue the impossible for dreams can come true xxx'
Here are two fab examples of our self awareness, honesty, and ease with each other that has never gone away. Persian interviews Stevie, and Carmen interviews Triggy. And no one can deny who they were, or are. Especially in front of each other. And we love 'em for it. Just like we did then. Just like you will now.

Triggy: 'I took a couple of dirties home. I stopped doing it when I got gonorrhea.'