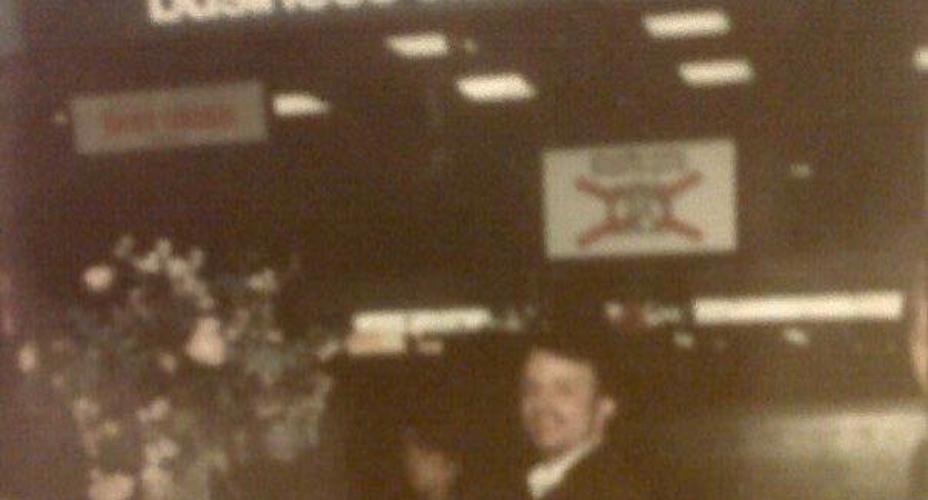 Practising Our Interviewing Skills: Dedicated to Mouse 1956 to 2019
18 January, 2019
Comments ()
It was Mouse/Chris's funeral today. After a Xmas period night down the Reno, me, him, Danny Sarge and Tom were having a laugh in our flat in Medlock Court when my water's broke December 18th 1979, just before any of Chris's troubles began. Imagine the stories Chris had to tell. We spent last night practising how to tease stories out of each other in preparation for gathering yours to contextualise ours. Get in touch if you're interested.
A draft of our press release. Needs a bit of work on it yet.

History From The Mouths Who Lived It, Not A History Book

Hearing the first beat of Reno classics I am awash with internal light that makes my flesh tingle, and creates an opera in my veins. I know other Reno Regulars share that feeling. The Reno was a cellar club in Moss Side MCR. Heyday 1971 to 1981. Soundtrack, imported soul and funk. Predominantly populated by 50s born 'half-caste' stigmatised by the 1930 Fletcher Report: Offspring of interracial alliances suffer inherent physical and mental defects.' Born in 1950s England of No Black; No Irish; No Dogs. We were special. Elite. In the Reno we were majority not the minority. The nod of acknowledgment was a total thrill.

Demolished 1987. Crossing the poppy filled empty site, I sat to remember our civilisation, black market, social structure, king and queen, all frustrated artists. I am a multi-award winning playwright, but a play couldn't capture the nuances.

Instead, 2016 I filmed Reno memoirs. 'Tell me about your first night down the Reno.' spiralled into: people spat in our prams; our white mum's being ostracised from her family; being divided by our mum's roast and dad's yam; finding our family in the Reno of wall-to-wall half-caste. Memoirs are on www.thereno.live.

Word of mouth 45,000 interacted. Since PC the word half-caste was deemed the same as nigger, we had become black. So now not only was our mum ostracised from her family and society now she was also ostracised from us. Like the gradations of slavery, we could never live in the white camp. A strange thought when our mums were our main caregivers and our main reference points were white. Like stardust, we gravitated, reclaiming who we had been, our rightful place within the Reno society. To form a star our project could orbit. Annette Ileke: 'Made me realise I am not mad and many of my age group experienced the same. Ha I feel to tell my GP I don't need their counseling I get to understand a lot more listening to these stories at least I can relate.'

2017, we actually excavated the Reno with Salford University Archaeology. 2018 we are finalist in 8 awards. 2019 March to August in our Whitworth 'studio', we will plan how to recycle South African William Kentridge's installation as the Reno exterior, use our artefacts, photos and footage to delineate its interior, then reconstruct the Reno in our space. Where September to March 2020 we will excavate below the Reno in a truth and reconciliation to contextualise our 'half-caste' experience by filming new memoirs, concentrating on a subject a month.

English people born before 1937 tell of an England before blacks.
African and West Indians born before 1937 tell of their birth country.
1947 the British anticipating the African and West Indian's arrival/ the African and West Indian's sea voyage towards this land.
Those first few months of working together; shopping together; getting on a bus together, going in a pub together.
Love: black women arriving to 'half-caste' step children/ white women being ostracised by their family.

Weekdays, on www.thereno.live we post our video diary of our research & development to plan why, what, and how to achieve all this.
Practise Interview 1:

Jeff Bassey interviews Barrie George

Barrie George Intereviews Jeff Bassey

Barrie: ' I had on brown platforms, white trousers . . . high waisted, that came to a flare, and a green trench coat, cordorouy, with big collars.'

Jeff: 'It's 50p or £1 to get in.'
Practise interview 2:

Steve Cottier interviews Persian

Persian: ' The Reno was a reggae club but I wanted to play soul . . . I noticed when I played soul people danced.'

Stevie: 'My research taught me that.'

John: 'And you drew a crowd.'

There were people listening to them.
Oh I said something really profound this week without realising it if you add 2 of my blogs together.

In Wednesday the 16th blog Anarchy I say that if people find their passion when they are around 9 they can plan for their future. I called them lucky.

But in Monday the 14th blog My Dad Couldn't Read or Write I am suggest you take your toddler, kid, grandkid, great grandkid to the Whitworth toddler sessions.

Think about it. It removes lucky. By taking them to such things they are exposed to things that can trigger their passion, and therefore plan their future.

You are increasing their chances of being happy and prosperous. Read the blogs and you'll get my drift.