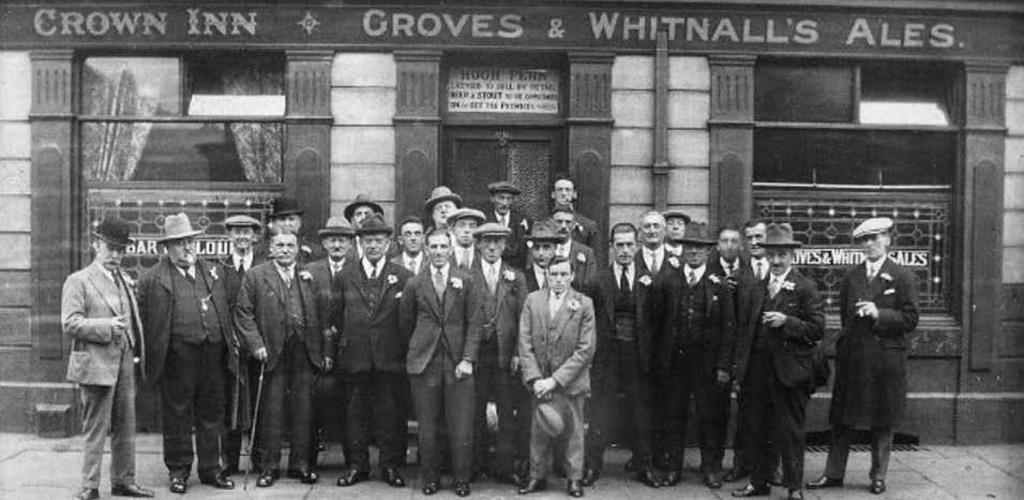 Anarchy
16 January, 2019
Comments ()
Okay. So this is what we are attempting. Most history books are told from the perspective of someone rich and famous. No that isn't true, they are told about someone rich and famous. They are the protagonist. So, for example, Queen Elizabeth 1st puts Mary Queen of Scots to death for the English throne. Now, try that on if you are a Moss Side, or Hulme, or Chorlton on Medlock girl. You just up and murder someone for a council house. I am really laughing. There is one law for them and another law for us.
But, along the way, somehow, and I am not quite sure how this happens but we come to see our selves as being worthless, and these psychopathic rulers as entitled to all they have and all they may do to keep it, want it and grab it. You know the script. And there is tons and tons of films about their misdemeanours. They've just made another one about Elizabeth and Queen Mary. Felonies actually. Tons and tons and tons of books, films, thesis, papers, academic. But what is there for us? Jackshit. All our lives matter. All our lives make up a tapestry.
Now normally in a revolution we all burn the place down and everyone ends up with nothing. Just a big clean up job after. Take the riots. In our attempt to protest, or, to be honest, in our love of let's fuck them over, and we can't believe our luck that they ain't charging into us, not until the following night at least, we just run riot, and like dicks burn our own community to the ground. Poor Dixons. Poor Barries. The next day I think was one of the most upsetting of my life. Our shopping area looked like a war zone: pools of smoke coming from extinguished fires, and all the windows were put through.
But suppose we didn't do either. Suppose we didn't give the psychopaths all the ink, and newsreel, and understanding, and conferences, and excavations, and bother about their life. Suppose we looked in the mirror and we looked at each other, and we said, 'd'you know what, you were born and you will die, and I'd like to know the bit in the middle, I'd like to know the life you lived. I'd like you to know the life I lived.' And if enough of us want that there will be a change in what is given space on the telly, film, in the history books. And not in that token kind of way. The stereotypical way they make a cleaner, or a gangster, or a drug addict, or a shopkeeper. We all have deep flowing inner worlds. We all have love in our heart. We all have philosophies.
And I ain't imagining this. I have had a fabulous meetings this week with Mike Nevell the director of Salford University Applied Archaeology, the first person to reply positively to my want to dig the Reno up. We are writing a paper together for the Journal of Post Medieval Archaeology. We are trying to use what we have done with the Reno project to work out a formula that can engage more people like us, working class people with their own history in the same prestigious way as we have. In other words, usually the community is a tag on. How it normally works is the archaeological department, the academics want to look at something specific like the mills in Oldham. They talk their own language to each other. Think about it, get under the skin of how the system really works. All an academic has done is be lucky. They have been lucky enough to find their passion early. So, say, when you are 9, you love dinosaurs, or you love mummies there are avenues to becoming an archaeologist. They've cottoned onto that one young. They've done all the right things. They've learned the language. They learn this in University, who to reference. Don't have any original thought of your own. In fact that is strictly forbidden. Stand on the shoulders of those who went before you. Now see that as a picture. That means there is a column that we can no longer climb. They talk this in talk to each other. They want to look at mills in Oldham. They have this conversation with each other that we don't understand. And then they come out and look for a community that kind of fits their remit, to tag it to, to get funding in that box ticking way. What we have done is exactly the other way around. The idea generates from us. Because we are passionate about that idea, look where it has gone.
So, the academics aren't monsters. They have come to realise that actually if they really involved us, look how interesting it could be. I'm a bit lost now, so I am gonna wrap up. I'll leave you with this. I post in the Facebook Groups I do, obviously to market our project, to get you involved. But also because I can see, you are archaeologists, anthropologists, sociologists, historians. You just didn't know when you were 9. Or maybe the path wasn't as obvious. Because of poverty, peer pressure, or it would never enter your head that you were entitled to be any of these things.

You want to go back to a time gone by. You want to rekindle your community. You want to understand what happened. Hulme has been regenerated 3 times in my lifetime. Chorlton and Medlock was bombed, and then community purchase ordered to make space for the university and we all suffered. I am not suggesting for one minute that we can stop what councils do. Or maybe I am. I am suggesting that the nuances in them stories, the passion, the longing, the yearning, the love, death, sorrow and joy is every bit as valid as Elizabeth the 1stwhite powered face, or her fat dead dad, or her beheaded mam.
Yesterday Soraya painted a vivid picture of her family. Take a look. That absorbed and not trivialised would make a fantastic drama. These are the stories I am interested in capturing, before they are gone, to create the backdrop of the tapestry of our 'half-caste' lives.

A] English memoirs of people born before 1937 telling of an England before there were a lot of black people.

B] African and West Indian memoirs of people born before 1937 before they leave their birth country.

C] 1947 The British anticipating the African and West Indian's arrival/ the African and West Indian's voyage towards this land.

D] Those first few months of working together, shopping together, getting on a bus together, going in a pub together.

E] Love: black women arriving to 'half-caste' step children/ white women being ostracised from their family.

Now, refuse to see the stereotypical stories of these happenings and all that surround them. And ask the question. Yeah, what was all that like? For real. Not drenched in superficial racism. And take into account England is still on rations. How were they being manipulated: similar to being manipulated now about Brexit to believe certain things by the equivalent of the psychopaths who manipulated one queen to kill another. Really, start to look at a society, that keeps regurgitating them stories as if them stories are good.
Hope we're not as disorganised when we do your memoirs.

The 'biscuits' must have kicked in.

1/2 Trinidadian Ivan 'The roads were paved with gold.'

1/2 African Barrie: 'The common thread was the merchant navy.'