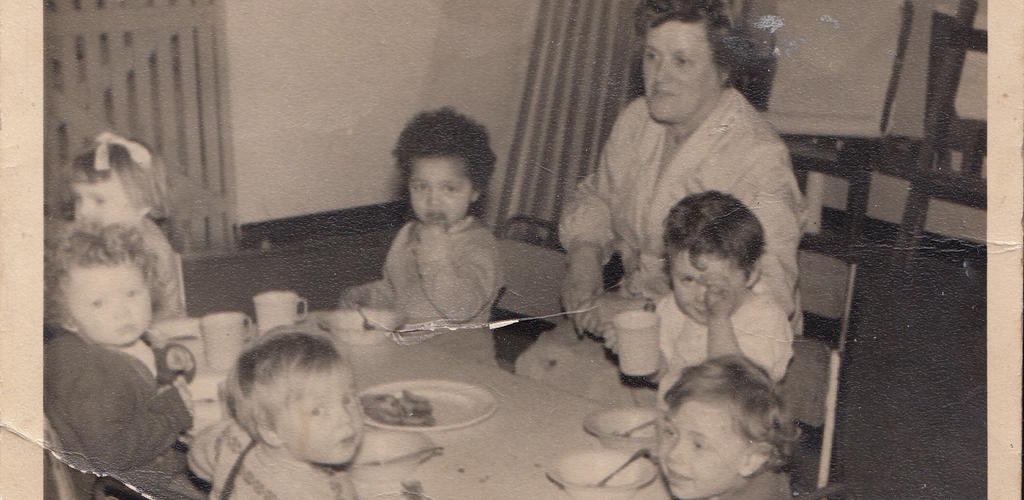 Rivers of Blood
08 January, 2019
Comments ()
Enoch Powell wrote the Rivers of Blood cos his wife shagged a black man. You heard it here first folks. Photo is Reno memoirist Laurence Beddows in nursery with Reno head Rashid Finni. Innocent. Before Maggie's first act of stealing school milk.
Persian: The British ideaology is divide and conquer. . . . You have to understand British history to understand why we are the way we are. . . . I came as a British citizen with a British passport: Margaret Thatcher decided we weren't British anymore.'

He also goes on to tell us about the lazy British checking their horses in the toilets when he worked in factories. Still smiling about that one.
Our music choice is upon us. Friends of the Whitworth and RNCM want our top 12. Reno DJ

Persian

says the following 9 are a must.

1] Thought Of Love: Morning Noon and Night

2] All The Way: The Whispers

4] If I Had a Key To The World: L J Reynolds

5] Get Funky With Me: Peter Brown

6] Everybody Loves The Sunshine: Roy Ayers

8] What's Going On: Marvin Gaye

9] We've Got a Good Thing Going: Michael Jackson

So is Marcel King's Sad Sweet Dreamer. He has a place on our memorial wall.

Choose 2 out of the following 13 that screams Reno. Let me know your preferences before Wednesday, tomorrow, morning, below. The 2 with the most votes are in.

A] After Love Is Gone: Willie Hutch

B] Shame: Evelyn Champagne King.

C] You Can't Turn Me Away: Sylvia Striplin

D] Give Me The Sunshine: Leo's Sunshipp

E] Groove On: Willie Beaver Hale

F] Back Together Again: Roberta Flack and Donny Hathaway

G] What You Won't Do For Love: Bobby Caldwell

H] Turned Onto You: 80s Ladies

I] Light of The World: London Town

J] Come into My Life: Joyce Sims

K] Don't Let it Go to your Head Now: Jean Carne

L] Keep That Same Old Feeling: The Crusaders

M] Rising To The Top: Keni Burke