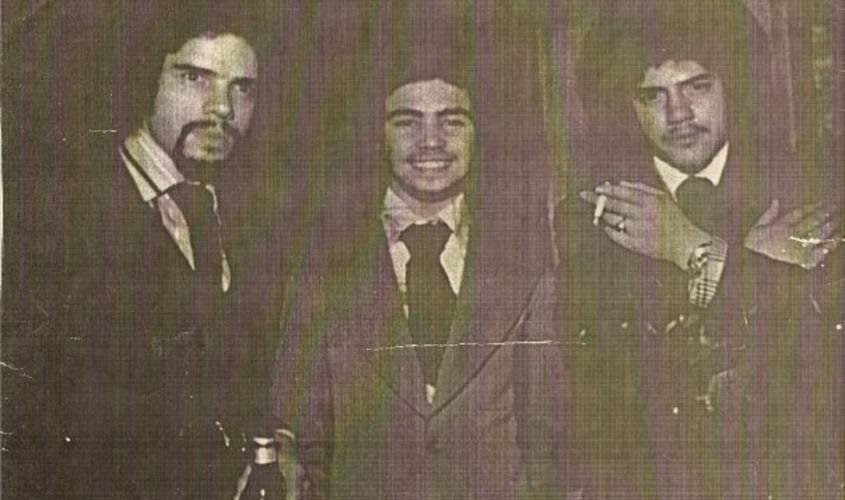 A Beginning, a Middle, & an End
19 November, 2018
Comments ()
Myra sums it up there has to be a beginning, middle and an end in our photo-book. Does our story begin in the past when we are teens? Or with the excavating our club, our artefacts, our teen selves? Does it begin with the cabins arriving as Cottier says?
Myra: So we found our own place: and this is why it means so much to us.

Barry: That's the artist [referring to us]

Filmmaker John: I think what you have to remind yourself of . . . the amount of times this happens in these places and you guys, the participants, have no say . . . they take over . . . '

Carmen: How they see it. Not how we see it.
Watching the films back I learnt I should listen more, before I dictate.
In this morning's artist meeting: I realise that Karen has given so much to give us free rein to assemble her photos the way we like. I couldn't imagine giving anyone my writing and saying do what you want with it. And as artists, under the banner of artist, we have lost touch with our heart. We are trading our skills for the Reno's heart. That's why I look so Goddamn unprofessional. Laughing.
These videos are invaluable. Subtly both the Reno 12 and the artists will begin to change. Till one day you will be able to put these early videos next to the ones 12 months from now when we launch our exhibition, or 18 months after that at the opening night of our musical, and the change will be pronounced. This process has never been captured before in such detail. I have my reasons.
As assistant Whitworth curator Nikita who will run the gallery design workshops beginning on Thursday said this morning: 'at the moment we are just getting used to each other until we really get in our space next March.' And everyone who wants to join us comes and joins us. Smiling.
If you are having trouble commenting try Chrome. Safari is playing up. Definitely contact me in Excavating the Reno Facebook Group and let me know.