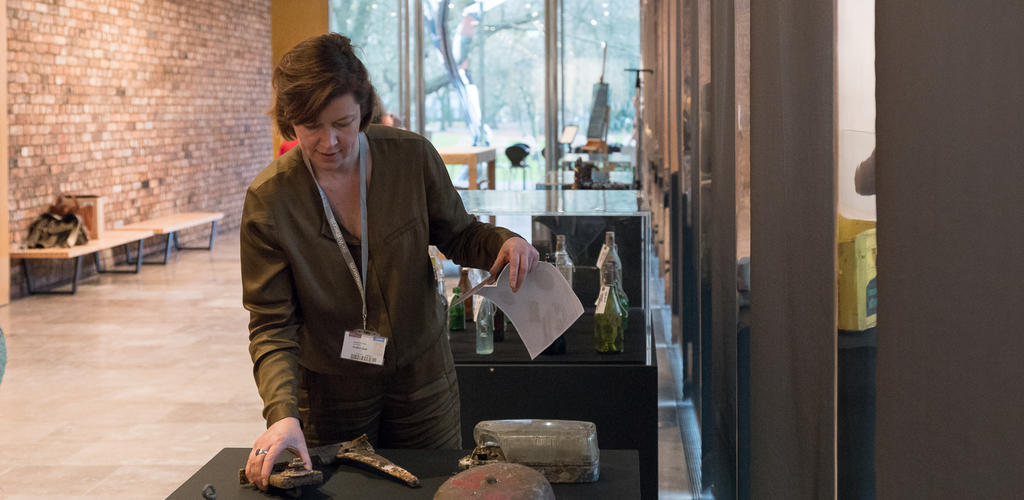 Evaluating Colonising The Whitworth 2017: Ed Watts and Sam Lackey
26 October, 2018
Comments ()
Ed and Sam curated last year's Whitworth colonisation. I asked for a residency. They championed it with their AD Alistair Hudson. Between them they decided to give us our space. Our Whitworth residency began last night with a slideshow of Karen Rangeley's photos beginning with the excavation test dig 2016. Through to our marquee celebration. It is the 1st anniversary of the last day of the dig today. And the first anniversary of our celebration tomorrow.
Sam: ; ' Then I went to the post office up the road, here, and I was standing in the post office queue, and this woman after me poked the man in front of me and said 'I know you' 'no you don't' and she said yes I do, you're on that Reno site . . . '

Ed: ' We should be letting the questions develop through the project.'
Our first night at the Whitworth last night.
The last day of the dig, a year ago today. Notice our marquees getting ready for our celebration in the background.