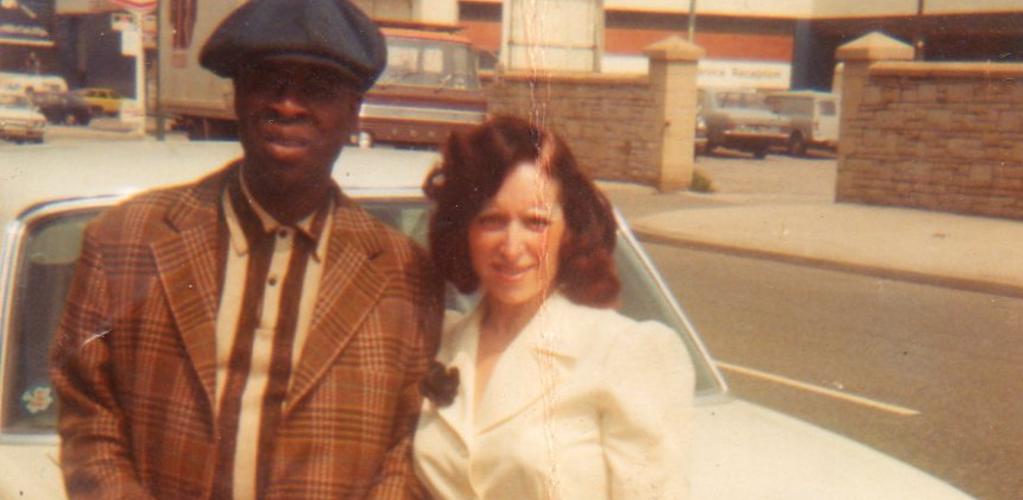 First Anniversary of Excavating the Reno
12 October, 2018
Comments ()
On the 9th of October 2017 we began to excavate the Reno. Photo-slide I used on the 4th of October 2018 to tell our story to 200 representatives of major international museums and art galleries in the Museum of London. I burned the stage down.
Dr Emily Scott-Dearing 'Most powerful #MuseumIdeas moment for me. Linda Brogan's expletive-riddled impassioned tale of being weighed down by the whiteness, the middleclassness of creative commissioners. Finally expressed what for years she could only see from corner of her eye: @ExcavatingReno project'
1971 Phil and Sylvia owned the Reno
The double height proverbial black door
Frank in the purple beret was the king
Older black guys disappeared into the gambling room
1976 flares overtake suits
Black Power brought in the Afro comb
Phil's daughter Yemi became old enough to be the Reno manager
Derek, Marcus, Derek Barnes, and Tony Bellows
Definitely would have discarded wallets outside the Reno
Marcus, Derek, Sue, and Tony
Derek was the love of Sue's life, till his was taken in 1988
The Pill gave us Women's Lib
Me, Susie and David Palmer
bought our own copies of Reno DJ Persian's bootleg soul and funk
1979 the new knights want more than the few bob in someone's pocket
They bought our first champagne after holding up the first Asda's
The 80s also brought power dressing
A revamped Reno to regain its licence
Reno DJ Persian left wanting a wage increase. He took the atmosphere with him
2016. I've always been a thinker
After collecting our Reno memoirs
Beginning the 9th of October 2017, we excavated The Reno [film by John Lloyd]
His soul and funk ignited our fountain of youth
We colonised the Whitworth, obliterating their art with our memoirs, excavation photos and film [photo by Karen Rangeley]
Became finalists in the Heritage National Lottery Awards
Are currently finalists in 1] Outstanding Contribution to Manchester Culture Award, 2] the Manchester People's Culture Award, 3] the Nothern Soul Award, and 4] This is Manchester Award
And have been awarded a new Art's Council England grant to make all into an evolving exhibition in this wonderful Whitworth space. Where Gecko will join us to transform what we find into a Manchester International Festival musical
Us in the know recognise the Reno's brown formica walls. Smiling.