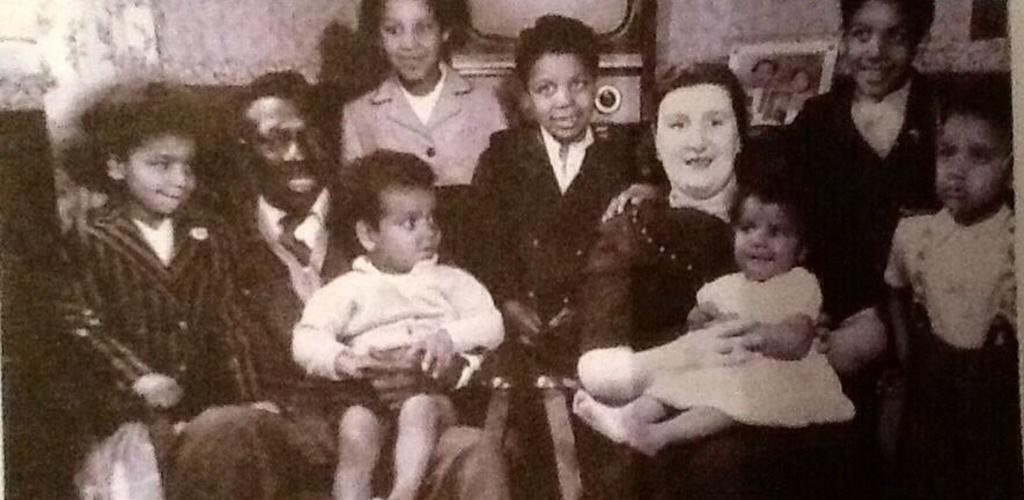 We Got The Art's Council Funding For Our Whitworth Residency
21 September, 2018
Comments ()
TheReno@The Whitworth lives. In it we will make a photo-book, a film, an art exhibition, and explore our musical. The photo is Mr and Mrs Pereira and their little ones.
Participants

Reno

Invited because of their loyalty to the excavation. In no particular order.

Linda Brogan

Myra Trigg

Carmen Jones

Susie Prouse

Suzy Mousah

Dionne Richardson

Dave Trigg

Ivan Smith

Jeff Bassey

Brian Thorn

Persian

Phil Collins Snr

Sobers

Steve Cottier

Barrie George

Steve Rouf

Artists

John Lloyd: excavation filmmaker

Karen Rangeley: excavation photographer

Sean Clarke: digital artist

Rob Parkinson: book designer

Whitworth

Nikita Gill: assistant curator

Sam Lackey: senior curator

Ed Watts: head of learning
Our residency consists of three main stages.
Stage 1: We prepare: Thursdays 6-30 till 8-30

Led by Karen Reno Regulars edit excavation photos.

1] 25-10-18: Excavation photo slide show

2] 01-11-18: Excavation photos week 1

3] 08-11-18: Excavation photos week 2

4] 15-11-18: Excavation photos week 3

Led by Sean Reno Regulars edit Reno photos.

5] 22-11-18: Celebration photos

6] 29-12-18: Whitworth colonization photos

7] 06-12-18: 3 stills from our memoirs

8] 13-12-18: 3 photos of ourselves as teens

Led by Rob Reno Regulars design our photo-book.

09] 03-01-19: We work by ourselves to structure our photo choice.

10] 10-01-19: We work in pairs to redraft.

11] 17-01-19: We work as a team to draft our photo-book.

12] 24-01-19: We work as a team to redraft.

13] 03-02-19: Artisitc team join Reno 12 to redraft into photo-book blueprint.

Led by Nikita we transform our gallery into an office, studio, and gallery.

14] 07-02-19: design, plan and budget.

15] 14-02-19: order sofas etc.

16] 21-02-19: order art materials etc.

17] 28-02-19: furnish our space.

I film our 2 hours sessions. And post excerpts here on Fridays.
Stage 2: We move into the Whitworth

Daily, we are a living exhibition, chilling to our Reno soundtrack. John films one day a week to capture our evolutionary story arc. Karen photographs our static evolution once a month. Footage and photos are edited into daily excerpts to post here.

March

We move into our gorgeous space. And Invite Reno memoirist, excavation participants, old and new audience to come join us. To bring their Reno relevant photos, films, memorabilia, archival photos. We make it our space. I film new more honest memoirs.

April

Led by Sam Lackey each individual Reno participant, including me, choose a work of art from the Whitworth's collection that speaks of their Reno experience. They are physical metaphors, masks. The participants are grandmas and granddads now. Maybe they won't ever be able to splash their past around, but they can embody it in a work of art. The 13 items are hung in our space. Each, individual builds their own Reno exhibition around their metaphor, using teen photos, memoirs, excavation footage, photos, and artefacts.

They are neurons in one brain. 'Long-term memories are stored throughout the brain as groups of neurons that are primed to fire together in the same pattern that created the original experience.'
May and June

Led by John and Linda, each of the Reno 12 choose a day of excavation footage and edits their 6 hours down to 4 minutes of dynamic action. Led by Karen the Reno 12 photograph our artefacts. We add them to our photo-book blueprint.

July:

Each chooses 2 professional photos from our process. Each takes 2 photos of our individual exhibitions. We add them to our photo-book blueprint designed in the 2 hours sessions. We design our photo-book with Robert, Nikita, and Karen. Send it to be published. We stitch our individual 4 minutes films into one film.

August:

We perfect our exhibition to ensure our connected neurons on the wall tell our nuanced story. Our film tells how we excavated it. Our photo-book is a catalogue of our entire journey.

September:

We launch our exhibition with a marquee celebration
Stage 3: Inside our exhibition

October, November, December [maybe Jan, Feb, March]

Our exhibition runs for 3 months, maybe 6. In teams of 4 the Reno 12 host 3, monthly panels in our space for their audience, other artists, and arts organizations, in which they evaluate what they have learnt and invite questions.

Move out

Jan 2020 [maybe March]

I remain at the Whitworth till March 2020, continuing my role as a critical friend, disseminating what I have learnt, debrief and receive feedback.
Bonus

Our photo-book is launched in the Bound Book Fare, and sold in the Whitworth, before global distirbution by Village Books. Our film is submitted to global film festivals.

The exhibition will incidentally design our musical's set. International theatre company Gecko will be joining us for 3 separate weeks during our residence to help us explore how to write our musical. That experience will also feed our exhibition.
We become the artists we were born to be.

Please do ask questions if there is something you don't understand.