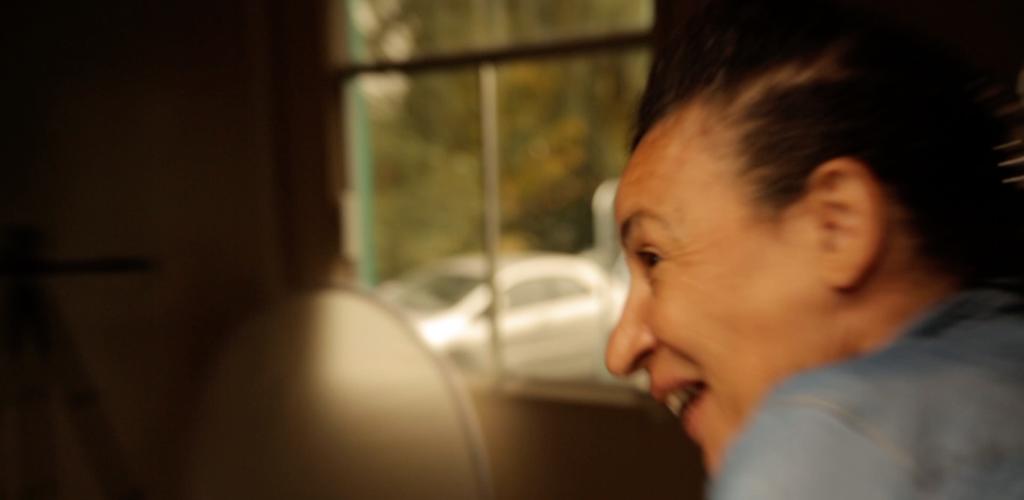 A Bridge Between The Ghetto & The Arts
31 August, 2018
Comments ()
When we dug up the Reno we changed the physical landscape. We built a bridge between the ghetto & the arts.
The Reno

The Reno was a 1970s, soul & funk, cellar club in Moss Side.

Project

2016 I filmed Reno memoirs.

2017 Oct we excavated the Reno.

2017 Nov 23rd we colonised the Whitworth Art Gallery, obliterating their art with teen photos, memoirs, & excavation footage, and danced to Reno DJs in their main hall.

2019 after 6 months of weekly R&D, for 12 months we will occupy a Whitworth gallery: as a living sculpture to build a Reno exhibition.

2021, we'll transform what we find into the Reno musical acted by Reno descendants. [I've begun secret discussions with a theatre company with the skills to help us do that. Meeting them in London next week.]

Reach

Word of Mouth 45,000 interacted with the Reno memoirs. 300 participated in the excavation. 80,000 interacted with our daily updates. ITV, BBC, BBC One Show, MEN, and Guardian broadcast us to millions. We professionally lit its remains. 800 attended its celebration. 1500 who do not normally engage with the arts colonised the Whitworth. Because we relate. All MCR MPs, Mayor, Cllrs, arts organisations, and artists endorsed our National Lottery Award vote campaign.

Seed

2010, 'Speechless' rehearsal, I say to my director 'I think you're asking the white secondary characters what they think & telling the black main characters what to think.' I'm banned from rehearsal. 'Return the police will remove you.' I implode. 4 years of psychotherapy later I read an authentic slave narrative. Jacob D Green apologizes for stealing a horse to escape. A white man would see himself as a hero. Cap in hand Jacob is saying what the missionaries want to hear. In the Reno cap pushed back he'd tell his story as a hero. Crossing the poppy filled site I sat to remember our 70s civilisation, black market, social structure, king & queen, all frustrated artists. My body had escaped to the north: my soul was still trapped with them.

Fruits

2018. On Sunday in the sunny, Whitworth, meeting room, 7 of 12 Reno regulars, 5 artists, and the Whitworth's senior curator sat down as equals to discuss how we will build the Reno exhibition.

2009. New York. In a dark rehearsal room 30 African American actors are coerced into playing Uncle Tom's Cabin the way the 2, bonneted, English white mistresses see it. Though we complain in corridors we still come back and do what they demand for fear of being whipped.

2018. Whitworth curator as we leave says, 'don't allow me to dampen it all down.' She's read my blog about the 2 girls in the café. 'The Reno feels comfortable here?' She's proud. 'That's all the time you've put in.'

Me, 'it's been over 2 years. Our first meeting was in Alec Park Cafe. There was mountains of coffee and cake.'

Coffee and cake

Last week 2 real Moss Side girls came into our gentrified cafe in Alec Park. They looked out of place. They had no money for coffee and cake. I could see me as a teenager. The way they held their head. The way they slinked around the edges. Expecting to be ejected any minute. They just wanted an adventure. I offered them coffee and cake so they could have the experience. They declined. Then 2 Whalley Range girls came in, around the same age. They did have money for coffee and cake. None of what was in the Moss Side girls' heads was in their head. Being in that cafe was normal to them. My overall mission: to rip up the stereotype written in our heads. Put us in control of our 3D narratives. It is me, offering my community coffee and cake.

High and Low

In the Royal Exchange fundraising for our Whitworth residency their AD said, 'you reach both high and low at the same time.' A specific moment brought them together. I swore in my Art's Council meeting to get funding for the memoirs. Swearing is part of my ghetto voice. Persuading the ghetto to dig up the Reno is my artistic voice. Both felt equally scary to reveal. Both feel equally empowering to live. They form a 2 way bridge both worlds can cross to meet. A bridge other ghettos and arts organisations will be able to build through our example.