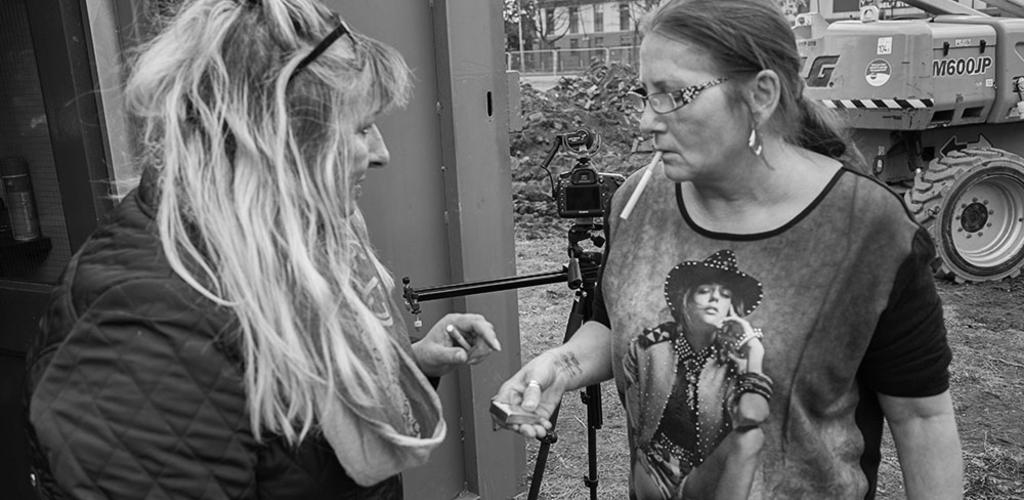 On Monday I Told the BBC to Fuck Off.
17 August, 2018
Comments ()
A BBC reporter tracked me down through this website, my agent, and twitter. I opened with '700 nation-wide projects nominated and Moss Side reaches the finals. Not a fucking peep. But a gun. Shots fired.'
He said: 'We want to know the story of the Reno. The history of the area. How it has changed over the years.'

I said: 'Do not link my fucking name or our project with the antics of one individual.'

It shows me the true value of the project. And reinforces my mission.
They still want to wank about the stereotype they have given us.

They think they have locked the dungeon and thrown away the key. But we have reached through the bars and inched it towards us. We've unlocked the gate. We are still in the corridor. But soon we will be out in the fresh air.
Two real Moss Side girls came into our gentrified cafe in Alec park yesterday. They looked out of place. They had no money for coffee and cake. I could see me in them. Me as a teenager. The way they held their head. The way they slinked around the edges. Unwanted. The way they just wanted an adventure. I offered them coffee and cake so they could have the experience. They declined.

Then 2 Whalley Range girls came in. Around the same age. They did have money for coffee and cake. None of what was in the Moss Side girls' heads was in their head. Being in that cafe was normal to them.

That is my mission. To rip up the stereotype they have written in our heads.
The memoirs, the excavation, the Whitworth Art Gallery, the musical, puts us in control of the narrative. Enabling us to write ourselves as 3 dimensional. They, are me offering us coffee and cake.

Yeah, fuck you BBC. Wanting to resurrect the gun culture. If someone pulled the trigger in Didsbury they'd be an individual, you wouldn't use the incident to paint the whole area.

That's how they get us to believe we ain't entitled to what they have.