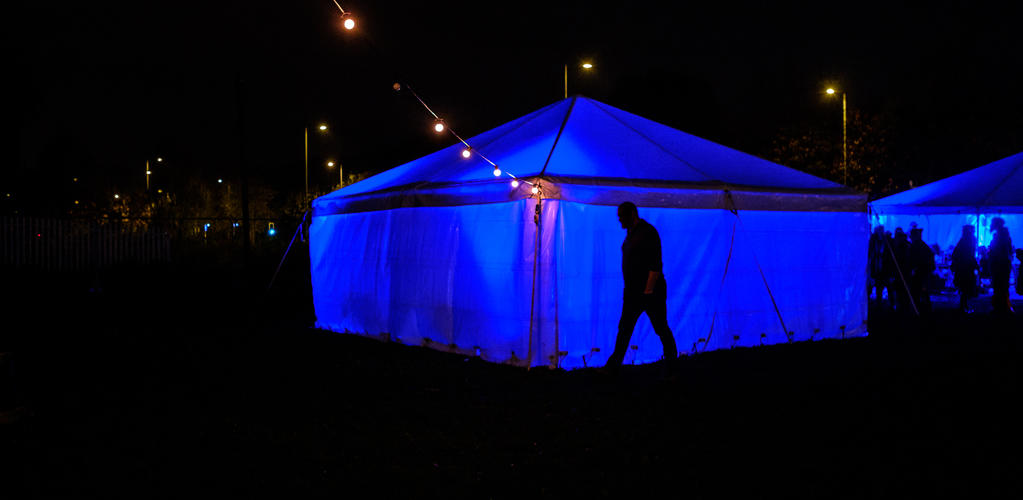 GUARDIAN ARTICLE RUNNING TOMORROW
12 December, 2017
Comments ()
Buy, enjoy, share, comment online. Have your voice heard in the world. Photo by Karen Rangeley.
By Guardian reporter Dave Simpson who rocked our marquee celebration. 'Best night I've had in years.'

I thought the article wasn't going to happen after all this time.
Wrote 13th of December.

Article has been bumped at the last minute because of the Christmas arts stuff - it will run online today but not in print.

Will keep you updated.
Wrote thanking reporter Dave Simpson

''Hi Dave, I wan't sure at first. But I love it now. Especially that it is 4am and you are still there. It's gentle, reverent, irreverent, funny, and warm. Love the ending on Fonzo and his "Copper-coloured divine race!" quotable, and we finally have a voice.

The Reno adore it. Getting hearts all over Facebook. Its hard to get them to comment on our website let alone the Guardian so don't be concerned if they don't. But they are really really proud.

Thanking you from the bottom of my heart.

Got good things planned not as spectacular but definitely securing the platform for our voice. xxxxxxx ''

As usual Dave sent a really wam response. A really nice guy.