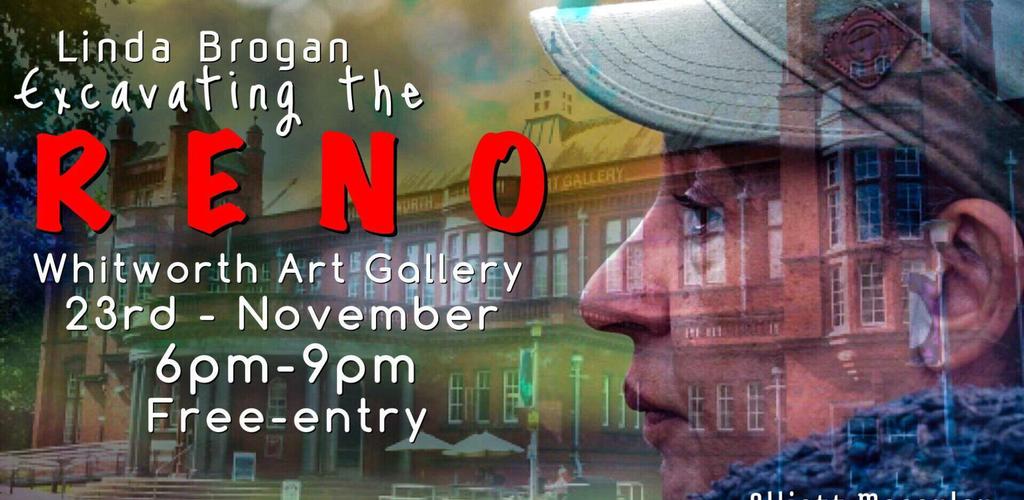 One Day and One Week From Today We Will Again Make History: Dedicated to Tony Cole
15 November, 2017
Comments ()
Have you been to the Whitworth Art Gallery?

There is a sweeping staircase.

Have your teen self stand 30 ft tall on those stairs proud to be part of the Reno.

Deadline for teen photos is Monday at noon.
No point your picture if you ain't there to see it. Thurs Nov 23rd 6 till 9.

How many films have you seen where people walk around exhibitions, civilised.

WELL WE ARE GONNA PARTY.
"Memoirist, family, friends, online audience, will swarm, noisy, laughing, glasses in hand, the building will belongs to us. We will have colonised it" Linda Brogan. Quote from Whitworth Lates.
Buy drinks in our Reno bar overlooking Whitworth Park.

Where Persian plays.

Watch our memoirs projected huge across the Whitworth art.

Our teen photos walk huge on their stairs.

Our excavation photos huge on their interior brick walls.

Our excavation action huge on their exterior brick wall.

Our finds in their real exhibition cases.

Definitely no wellies.
After party, Persian, Hewan and Dennis, to be announced to all those who are there.

Sadly Tony and many that should can't be with us. But their photos carry their spirit.