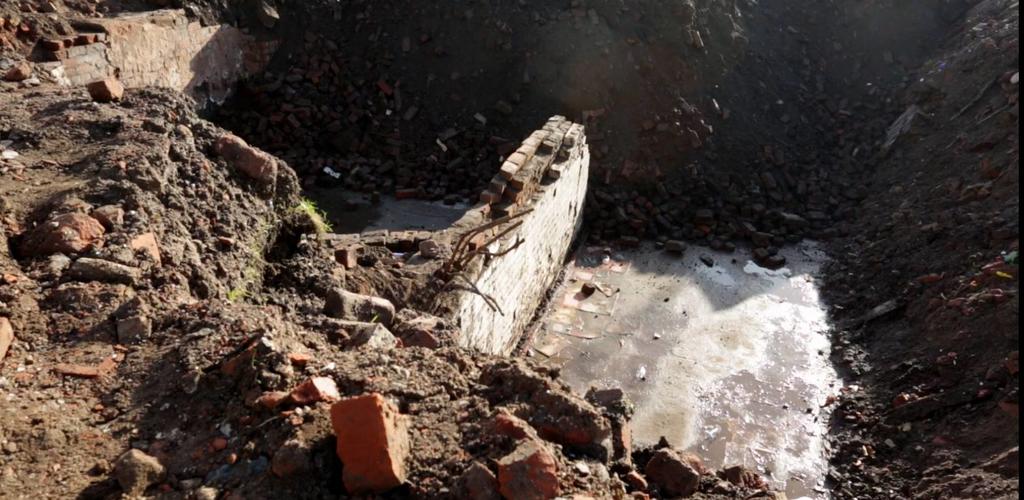 Long Goodbye
03 November, 2017
Comments ()
The dance floor and the corner of the gambling room, just before they are entombed again.
Backfill has taken a week. In lots of wonderful stages. Too stoned to try to articulate.

On my doorstep, just had the most wonderful cig with herbal tea in the most wonderful oversized china cup bought by June Prouse to commemorate what, for me, has been a huge privilege. Wow.

We did it. We really fucking did it. Better than I had dreamed. Better than I could ever have dreamed.
Nestled beneath an upturned bucket full of soft soil on the corner of the dance floor, our sealed hard-drive timecapsule holds a copy of:

All 16 daily excavation video blogs filmed by John Lloyd and Harry Johnson; audio, Pete Butler; edited by John Lloyd.

All Karen Rangeley photos of everyone who worked on and visted the site.

Our teenage photos, memorial wall, and video memoir montage, designed and projected by Vance Taylor on our party marquee ceiling.

Amazing if someone finds us when we're gone.