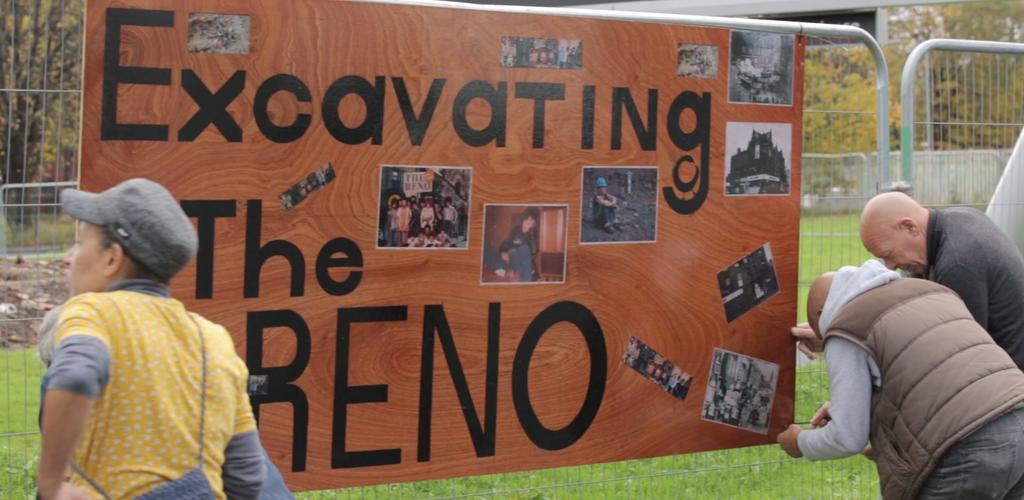 Day 12: Dedicated to David Finni Who Passed Last Friday
24 October, 2017
Comments ()
An open letter to Wayne Mantrax. This ain't no Reno Reunion.
Wayne Mantrax wrote on Facebook: 'This always happens! So many Good events happening this Sat am torn where to go. You've got the Reno Reunion at the actual site.after Linda Brogan excavated the site.we'll never get a chance to dance on that dance floor ever again...i got a chance to go there at the tail end just before it closed...our club history right there!


Then you've Got Sam..That my good friend Matt Blakk is putting on celebrating the man I call him Mr Music Hewan Clarke Earthday with a Great host of iconic Djs that shaped the Manchester soul scene.


Then just down the motorway we've got Rick Star soul night Halloween Special with a great line up and a few rooms covering soul R&B and my favorit Deep soulful House...oh the choices why do you do this to us!!!
My reply:

The council agreed we could dig the land up. Massive.

Salford University Applied Archaeology agreed to lead the dig. Massive.

Arts Council England funded the dig to the tune of £65,000. Massive.

I raised another £30,000 support in kind: people did shit for nothing. Massive.

We have featured on BBC Northwest. Massive.

ITV Granada Reports. Massive.

Manchester Evening News double page spread. Massive.

BBC One Show are filming at the moment and will be at the celebration Saturday.

The Guardian newspaper will also be there to film and interview. Massive.

We are putting the Reno on the map.

Excavating something in living memory has never been done before.

Excavating a club has never been done before.

Memoirs like ours with all our swearing, all our real expression, never before.

We are groundbreaking. Massive.

You either want to be part of that or you don't Wayne.

This is our history., culture, heritage.

We are using our voices to change our future.

A footage timecapsule will be buried in the Reno's heart for the future to find us.

Before we colonise the Whitworth Art Gallery with our archive and artifact.

And I have it on very good authority that all 4 living Reno DJs are playing.

Persian. Hewan. Dennis. And Tomlyn. Massive.