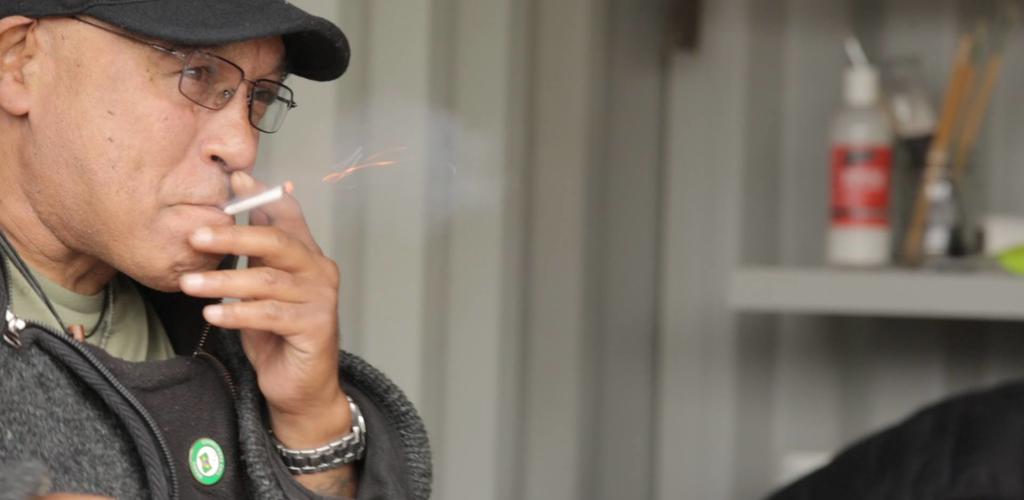 Day 9: Dedicated to Marie Smith. Her funeral took place on Monday.
19 October, 2017
Comments ()
Stevie directing Les and Billy's art work is almost as intense as Salford University Applied Archaeology's journey to get us to this point.
First they had to find ordnance survey maps. This one is 1950. The Reno is still standing.
They thought the Reno was lost in the destruction recorded in this 1997 aerial map.
We worked out the Reno was that tiny bit of undisturbed grass in the corner.

They did the test dig 07-10-2016. Remember?

Relieved when we found the blue painted wall.

Sarah Cattell wrote this lengthy risk assessment for Manchester City Council.
Manchester City Council agreed in principal.

Sarah drew up a site set up plan.

We are working from this 1970s ordnance survey map, close up, of the footprint of the building that was above the Reno.

Princess Rd is Vertical. The Nile next to the passageway.
I give you our hero Sarah Cattell and her valiant sidekick Andy.
Marie Smith. In her own words.