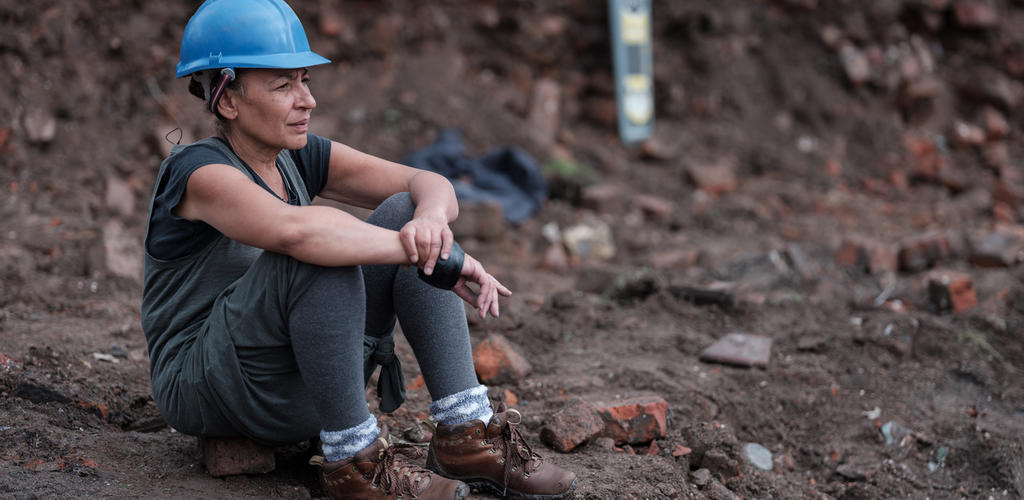 Day 6
16 October, 2017
Comments ()
Classic Reno. Two beautiful blondes rocked up. 10 denier tights. Long legs. We went out the window. But boy they could work. Cleared out a whole section on their own. Angela, and I am really sorry can't remember the other name. Be really grateful if you would put your names below in the comments.
So today we had the whole of the Rowles. Jean, fresh from Spain, looking fabulous. Her daughter Tanya. Tanya's son. Jean's brother Mike, looking fabulous. Paul Agbaku, looking insane as usual. lol. Stanley Finni, always a crowd pleaser. Les Johnson who brought water for everyone the other day and crisps. And Persian fresh from chemo. Let that shame you.

I was gonna list the people who actually dug but it got dry and boring. You know who you are. I thank you. We understand there is a wonderful gratification in getting down and dirty. You can't explain it. An ownership. Special appearance by June Ward memoir superfan. Tremendous worker. And she loved meeting the stars of her little screen.

Beautiful day today. Weirdo sun. Sands from the Sahara. Our old African forefathers keeping the weather good so we get through this baby.

Have to thank June Brencher Prouse, who knows us all, for brew hot water. And Suzy Mousah who brought us lunch. Get on this: sandwiches with all the crusts cut off in triangles and very thin cucumber on the plate so it looked nice. We were delighted. And Billy Marbell who has spent all day painstakingly drawing out the letters of our 8 x 4 ft sign. Excavating The RENO. Anyone know a grafitti artist to do us a sexy one on the other 8 x 4?
The Rowles and Mr Agbaku
John Lloyd documentary maker still
Glamarous Blondes
Karen Rangeley Photo