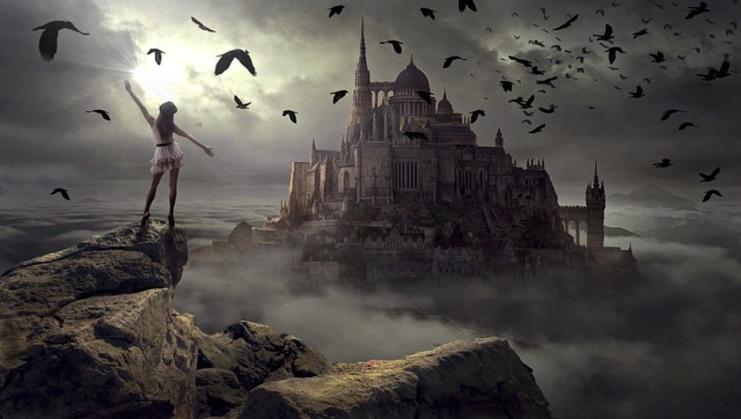 Game of Thrones, The Walking Dead, House of Cards, The Reno
20 April, 2017
Comments ()
In 1996 I walked into the Post Office to start my first job since 1976. I watched them act like worker bees. Bothered about what should go on what shelf. I vowed I would never be like them. 2002, I left to be a full time writer. Yes you've got it. I was every bit as bothered as them what went on what shelf. It is very hard not to become what surrounds you.
This morning in response to my blog Reno Excavation, http://thereno.live/linda-brogan/2017/04/05/reno-excavation/ memoirist Sue Taylor Thomas wrote:
'Linda, maybe women are not commenting so much as many didnt have good experiences..... lots of women.... were abused.... raped....beat up there were sides to the reno you havent touched it wasnt all music and dancing! If you were there on your own without links to certain people your were fair game for pimps and thieves. I am not being judgemental...I was there. Come on lets be real, it was a dangerous place!'
Been thinking about it all day, hence my title. Which takes me right back to my initial thoughts on the Reno on the about page. http://thereno.live/about 'Beneath the grass on the corner of Moss Lane East and Princess Rd lies a famous Moss Side basement club: The Reno. A civilization, with its own black market, social structure, king and queen . . .'
I felt this. I lived this. I witnessed this.
As fully formed as Game of Thrones, The Walking Dead, and House of Cards, the Reno was a complete world. I walked in with certain advantages. I was pretty. Had instant connections because of my friendship with Mandy and Susie. They had been born in the magical Moss Side area off Denmark Rd. Their mum knew all the other half-caste bearing mums. They were half African, Lati, on the door, knew their father. All my life I have watched their mum, my surrogate mum, June, be a consummate politician. Before long she secured us our place at the top three tables. And in case that wasn't enough, I married Tommy Brogan. Swapped the colour of my skin for his street cred, and a free pass to the inner circle of his friends. So as Sue says my links kept me safe.
Now superimpose all my moves on top of any one of those programs that we all adore. They are sensible chess moves. In Game of Thrones, Mother of Dragons burns entire villages to make sure she is safe. In the Walking Dead, they kill the living just as much as the dead. Frank and Chips couldn't hold a candle to what Frank and Claire Underwood do to stay at the top. All these programs have one thing in common, we can turn a blind eye to their misdeeds, we can revel in their misdeeds, because they are in 1] royalty; in 2] nice people lead by a white cop in a bad world; in 3] white middle to upper class. Entitled to want more.
Films about us have a strong moral flavour: the City of Gods, West Side Story, always a tragedy; nothing to gain. Game of Throne's Littlefinger has women on the game. But we turn a blind eye because his delights are part of his political angle in a world meant for them to enjoy. In the Reno we enjoyed our delights. In my mind it feels like it has fret-work, and huge bowl candles, and bronze statues everywhere. Decadent. I wonder what tale Littlefinger's whores would tell? There are always casualties.
When I walked into the arts world, they too were really bothered about what shelf they should put things on. Our shelf had the label THOSE TO BLAME. THOSE TO SAVE. It has taken me 6 years to stop putting us on that shelf and realise our loves, loses, triumps, casualties, and need to survive are inherently epic too.