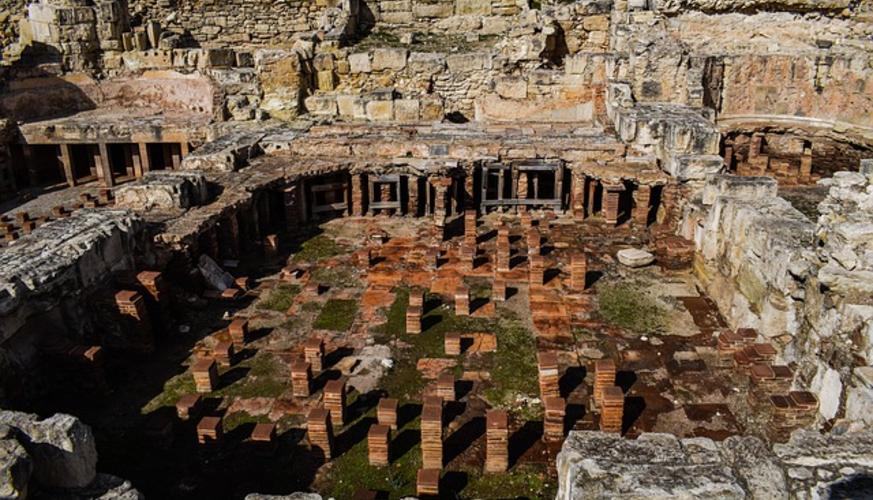 Reno Excavation
05 April, 2017
Comments ()
Got two bits of information I want to impart. And a question I want to ask. And I'm knackered.
To me, excavating the Reno is as relevant as excavating the Cypriot temple above. The Reno was our temple. We worshipped there as often as we could. LOL As we are experiencing through the fabulous video memoirs: our lives, our way of life, our customs are as important as those that frequented that Cypriot temple.
Our excavation dates are Monday the 12th of June to Friday the 30th of June. Excluding weekends. 10 till 4.
I've been getting a bit ahead of myself this week offering places. I need to step back and offer them to the memoirist first. And then our wonderful addicted audience. Which brings me onto the question I want to ask.
Why is it women are so reticent to do a memoir? Yet they are the ones most addicted to the videos.
I'm not even gonna make any suggestions. I'm really asking the question. Had a meeting on Monday with Sarah a representative of our partners Manchester City Council who gave permission to dig on site. She loves www.thereno.live. But said something that has been bothering me: 'again women are writing themselves out of history.'
This archive is historic. Never before has there been voices like ours. Just out there. Without speaking like we are talking to the police. LOL. You know what I mean. Talking with our real voice, about our real life.
So the project is all about excavating. First it is excavating our truth. Then our temple. Then we are gonna layer what we have excavated to transform our temple into an art installation. Don't want to tell you too much because I don't want to spoil the surprise.
Our art installation date is Saturday 01-07-17. 7pm to 3am the next morning 50 per half hour slot will descend into the Reno again. How fucking wonderful.
So think about who you want to party in the Reno with this time round. Who would you like in your 50? Again, I got ahead of myself. I need to offer first choice to the memoirist, and second to our wonderful addicted audience.
It will turn crazy for me if I try to do all this by hand. So James Seddon of Cotton our marvellous website builder is gonna work out the best booking system. Like a 1/2 hourly slot timetable showing what is taken and what is available. It will issue a ticket on your phone, or printed. You can present it at the Reno on the night.
Just wording you up folks. Will simplify and demonstrate when I better understand how it is gonna work. And I would love any answers to my question about women posted below.