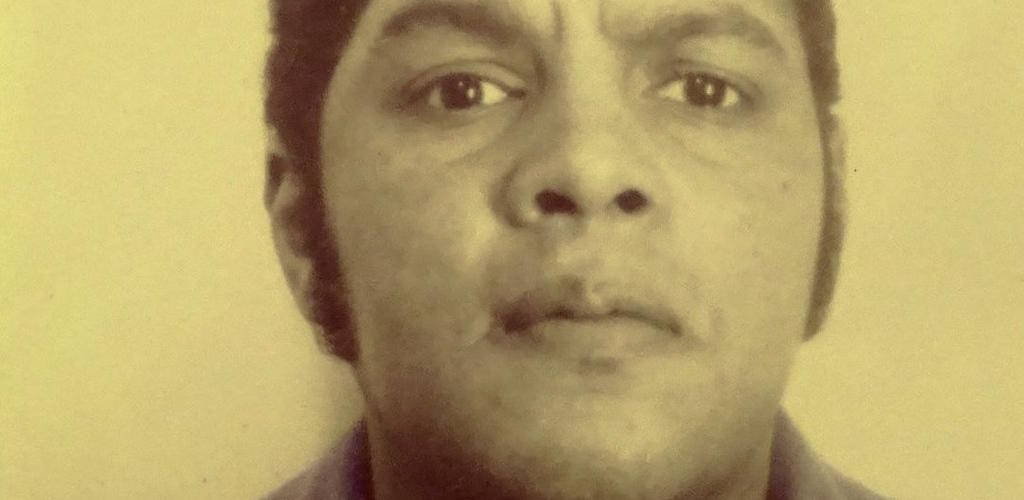 Memorial Wall: Chris Otoo
20 December, 2016
Comments ()
BREAKING NEWS! BREAKING NEWS! Man survives axe blow to the head.
No idea what year it is. We're still our little Cowesby Street Crew. And there is this superhero teenager, a known name, running around our streets with an axe sticking out of his head.
Even when I'd just nodded hello in the Reno, or I'm stood beside Chris, I'd always remember the axe. Him being a big man to me, I never plucked up the courage to ask: how did that feel?
You know me now, I'd be bang on his case. The whole interview would have been about that.
That's what is saddest about this memorial wall. And happiest about this project. And shone in Friday's Xmas party. It is such a pleasure to see how we have mellowed and grown. But still fit together on another level now. Pity those that have passed won't get to experience it. Or us, them, in this new faze.
Christopher Otoo

1949 to 1999
Image supplied by his brother Kevin Otoo. You know the drill. Tell us a story about Chris.