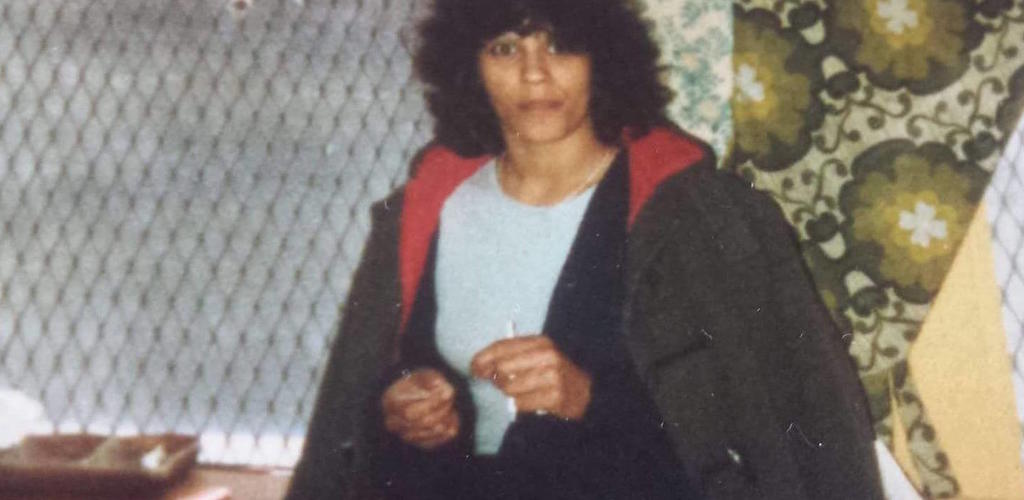 Memorial Wall: Farida Farghaly
15 December, 2016
Comments ()
To capture what I want to say now I'm gonna have to try to take you back to the 70s. There had never been people like them before. All the names I had heard of when I was at school, going to these places I had heard of like Myra's Cafe. Breaking the rules. Dress sense, personality, persona, who you are today is taken from an amalgamation of what has been for the last 60 years. These were one offs. Bespoke personalities.
Farida was a rare mix. Utterly gorgeous. Totally fanciable. But one of the lads too. I'd never seen this before.
I'd never heard music like this. Even then it was like being in a film. Even now it is like looking back on a film. My mum used to hang her washing out and go to the shops on Princess Rd.
Ameen was sat at the bottom of the Reno stairs. We'd been flirting all night. Tommy Brogan was stood at the top. We'd been searching for God all night. The Reno door was open. Dawn was breaking. It was Easter Monday 1977. I walked upstairs. Onto a totally new Princess Rd.
We crossed to Lingbeck Crescent. The next thing I'm sat in Farida Farghaly's. A name as big as Lauren Bacall to me. Farida is buildng a spliff, looking right at me. An icon who I could never imagine saying anything as stupid as 'it's a beautiful day I'll hang out the washing.' Crazy Steve, Steve Duwati, is beside her on the sofa.
I've arrived. They're laughing. I'm shy. They are just who I want to be.
Farida Farghaly

1951 to 1996