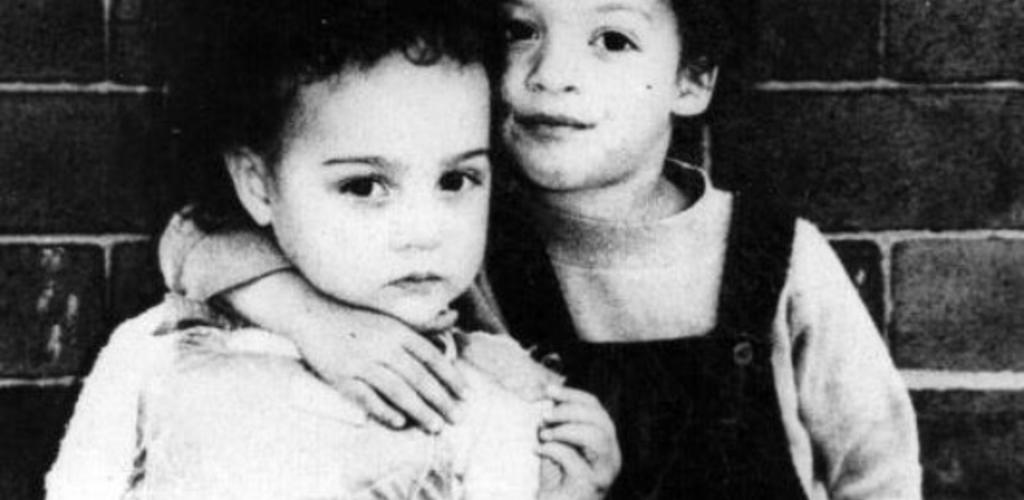 Our Heritage
26 October, 2016
Comments ()
This is one of my favourite iconic photos in all the world. And technically they both did go down the Reno in 1979. As foetuses. LOL. Rachel Brogan. Mine and Tom's daughter. And Danny Sarge. Danny and Caroline's son. Aren't they beautiful. Isn't it glorious. Haven't they got style. Don't they look moody. And cool.
Been looking for my angle into the Heritage Lottery Fund bid all week...
Was well off-key for a while. Having been in the Art's for 15 years I'm kind of used to selling my black, well, half-caste ass, as a victim to the white middle class powers that be to get what I want.
This week showed me that even though my project derives from the want to break that cycle it is obviously harder to crack than I thought, and resurfaced, like replaying my role in an abusive relationship.
Through a combination of constructive feedback in Facebook messages, phone calls, face-to-face, Heritage Lottery Fund feedback, and a long meeting with Salford University Archaeology Department today, I've found my mojo.
So thanks all you that took the time to participate. I particularly want to point out this one from Phil Collins Snr that really helped me see the error of my ways.
Hi Linda...think what your doing is remarkable that no one as had the foresight to under take the task you have taken on...while as mixed race people born and raised in Manchester we share a deep culture born of the era that we all share common ground spiritually ...for me as well as recalling the pain of growing up in that era ...we should express the joy...for that education as made us the people we are...much love and respect always... Phil Collins Snr
Hewan Clarke, Legacy FM DJ, former Reno DJ, stopped at the Reno test dig 07-10-16 and said, 'You've stole my idea, how did you do it.' I want my legacy to be a record of how I did it without being a victim. So others of my class, my heritage, can do the same.
The project with all its many facets, which will emerge as time goes by, will cost £192,866.00. I have already raised £118,309. 61% support in kind. I now need to buckle down and concentrate on raising the rest. So you won't be hearing from me till Tuesday when I post the first video interview.
In the comments below tell me your name and the years you were a Reno regular, if you want to be booked in for yours.
You'll need to register here to make comments first though.